While the weather is beginning to obtain a bit of a bite to it, there are still the warm afternoon/evenings. That weird weather where a sweater is too much but a t-shirt isn't enough. Late September is known for sweaters and campfires, but sweaters can be frumpy and unkind to the feminine body. There has to be a better answer!
The Fauna Shrug is perfect for coasting through fall looking flattered in all the right places and staying warm. The Fauna pattern from Stitch Upon a Time has so many options, short sleeved, long sleeved, 3/4 length sleeves, thumb cuffs, hood, no hood, the possibilities with this pattern are endless. So now that I (hopefully) have you on board the shrug train, how do you style a shrug? Where would you wear it? I've got some tips for that below.
Style 1~The fauna really dresses up a jeans and tank outfit well, feeling overdressed with a long drapey top is no concern here. Who can turn down a bit more warmth and a ton more style?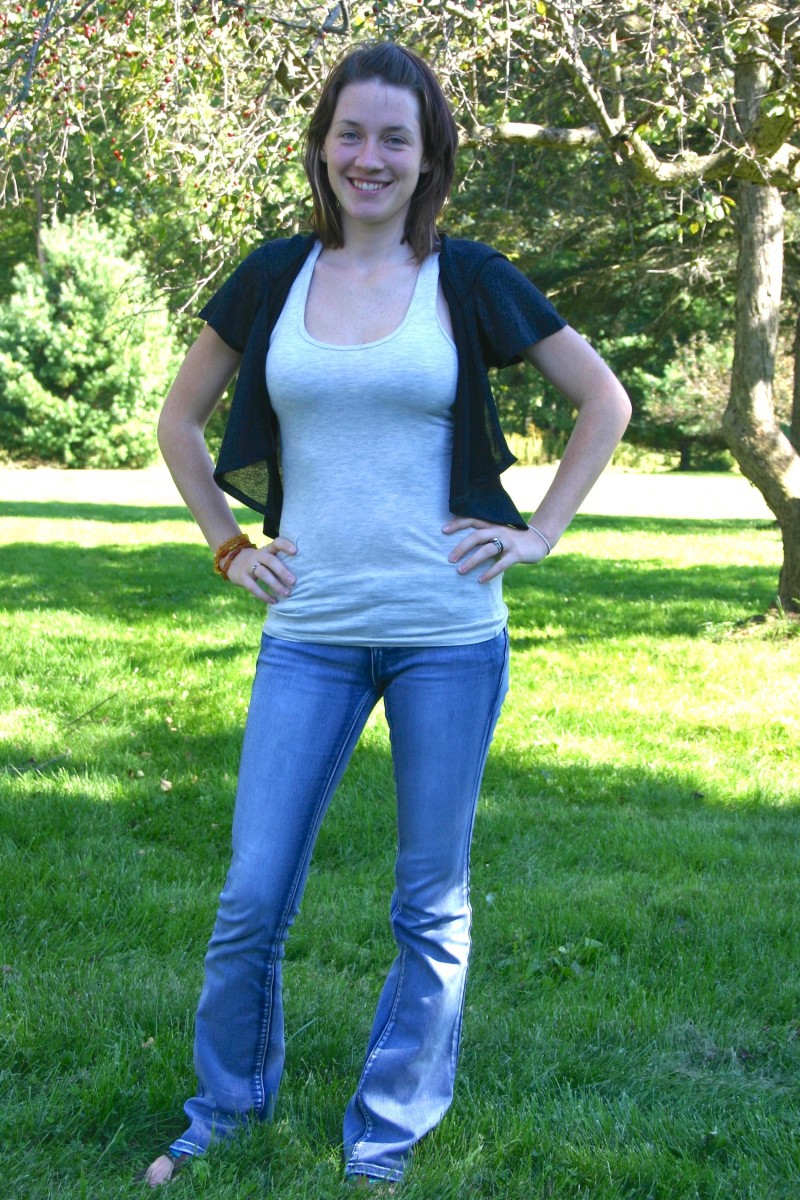 And don't forget about the hood, such a cute cozy aspect of this shrug!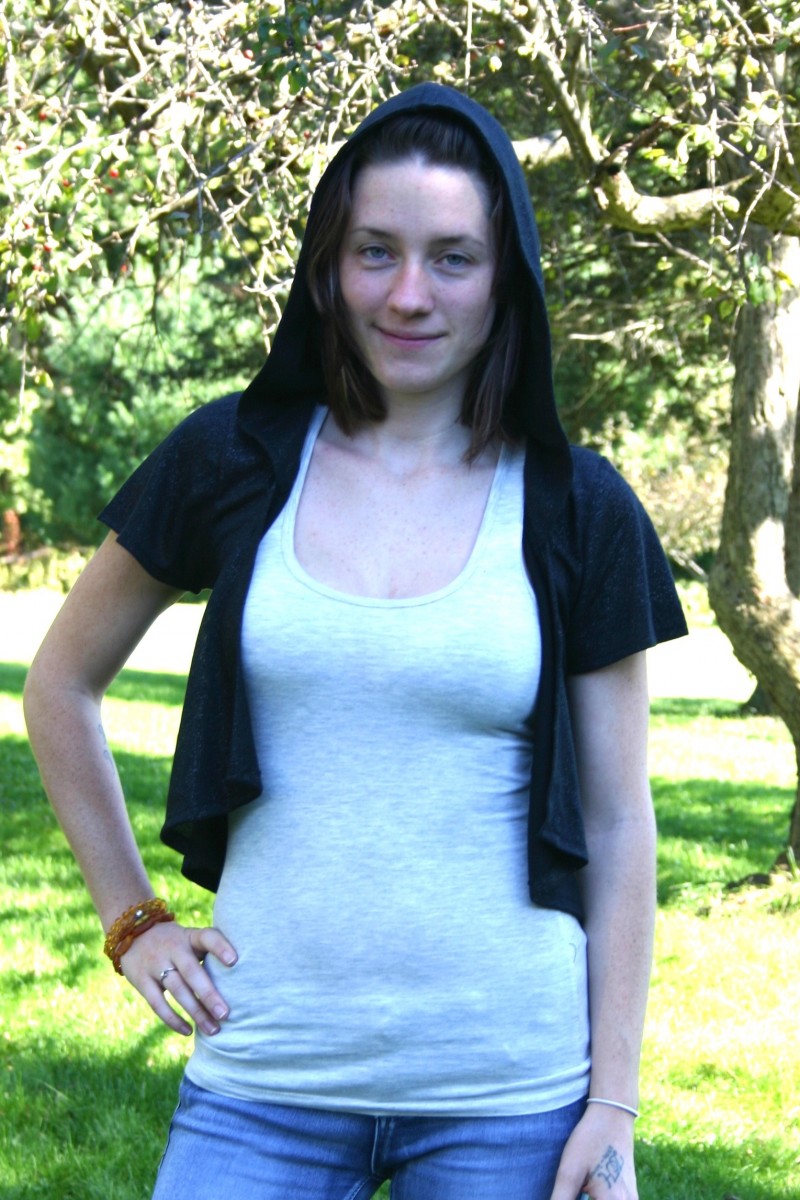 Style 2~We all love those maxi's, the Fauna Shrug really makes it possible to stretch this look into fall.
Style 3~ Going to the gym, yoga or pilates? Or like me, do you like to pretend you're going to the gym just so you can wear those yoga pants everywhere? The Fauna has you covered there as well.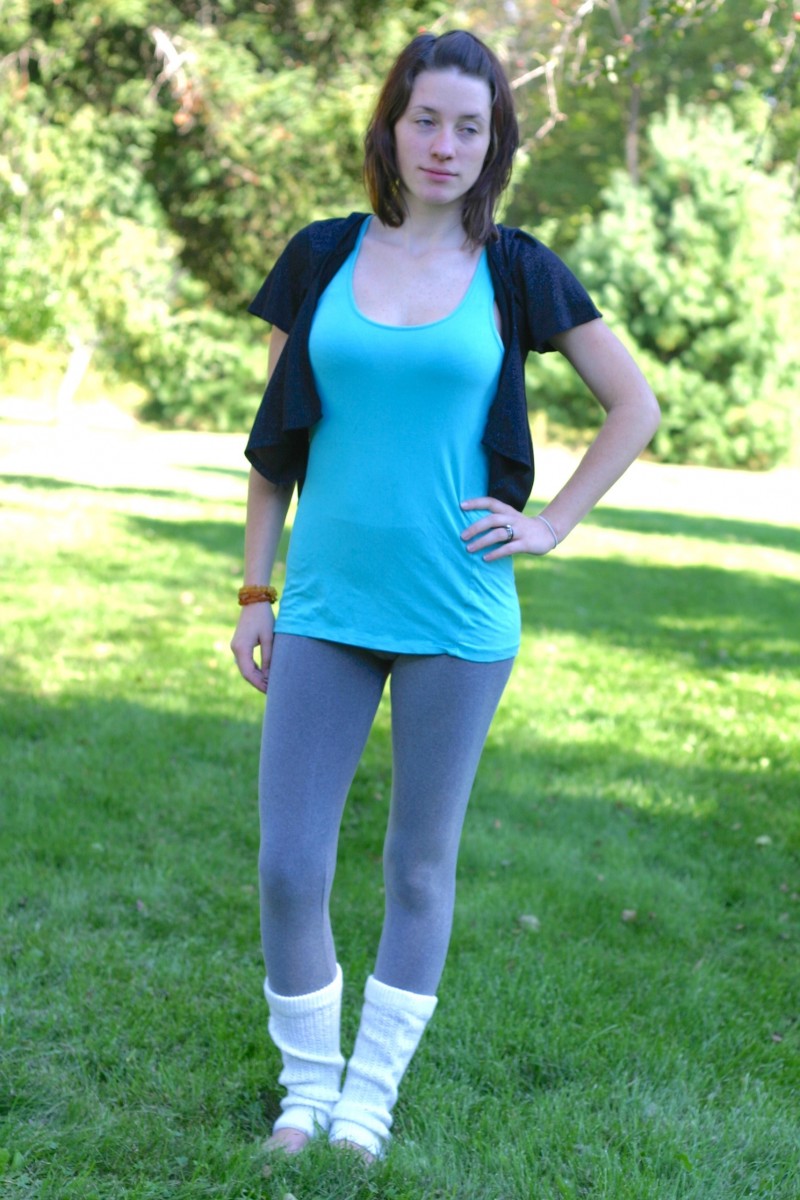 The back is not to be forgotten, see how it hits right above the booty? Embrace and flatter those beautiful behinds!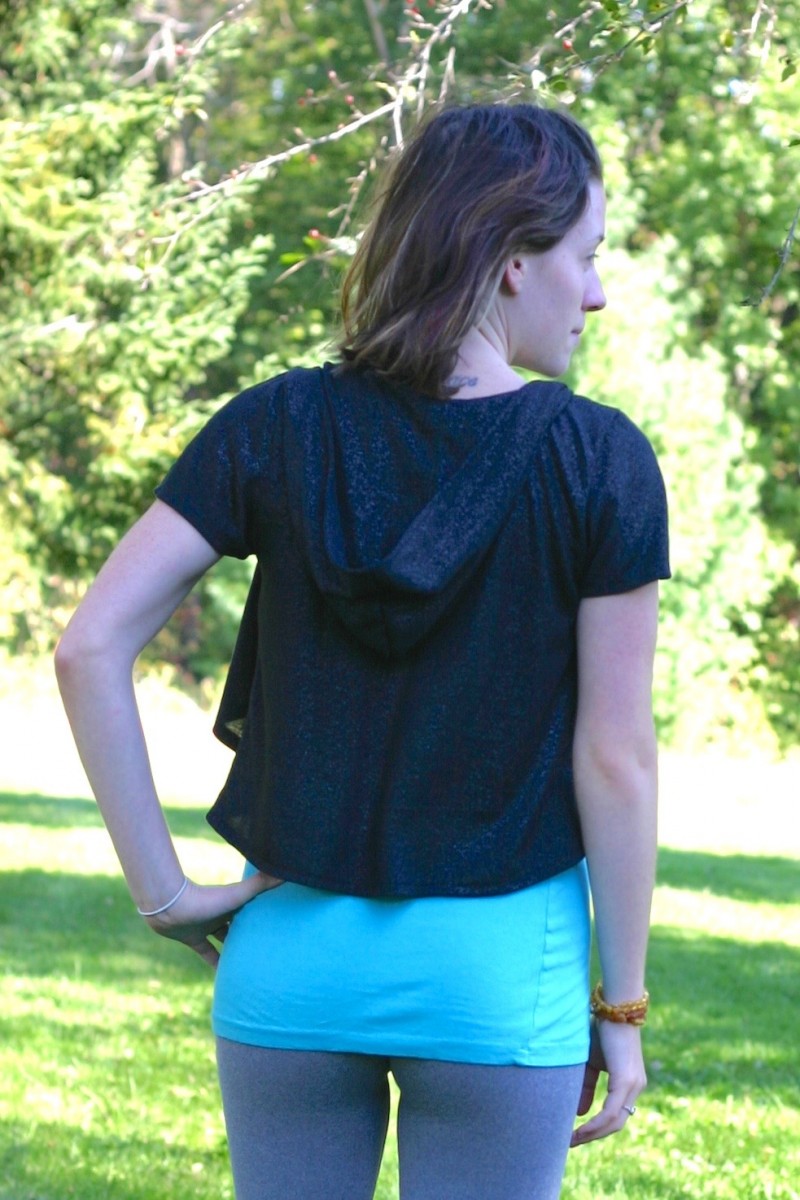 Style 4~This Shrug is and can be so much more than your casual go to. Have a fancy dress, going out with the hubby for date night? Think of the Fauna then too.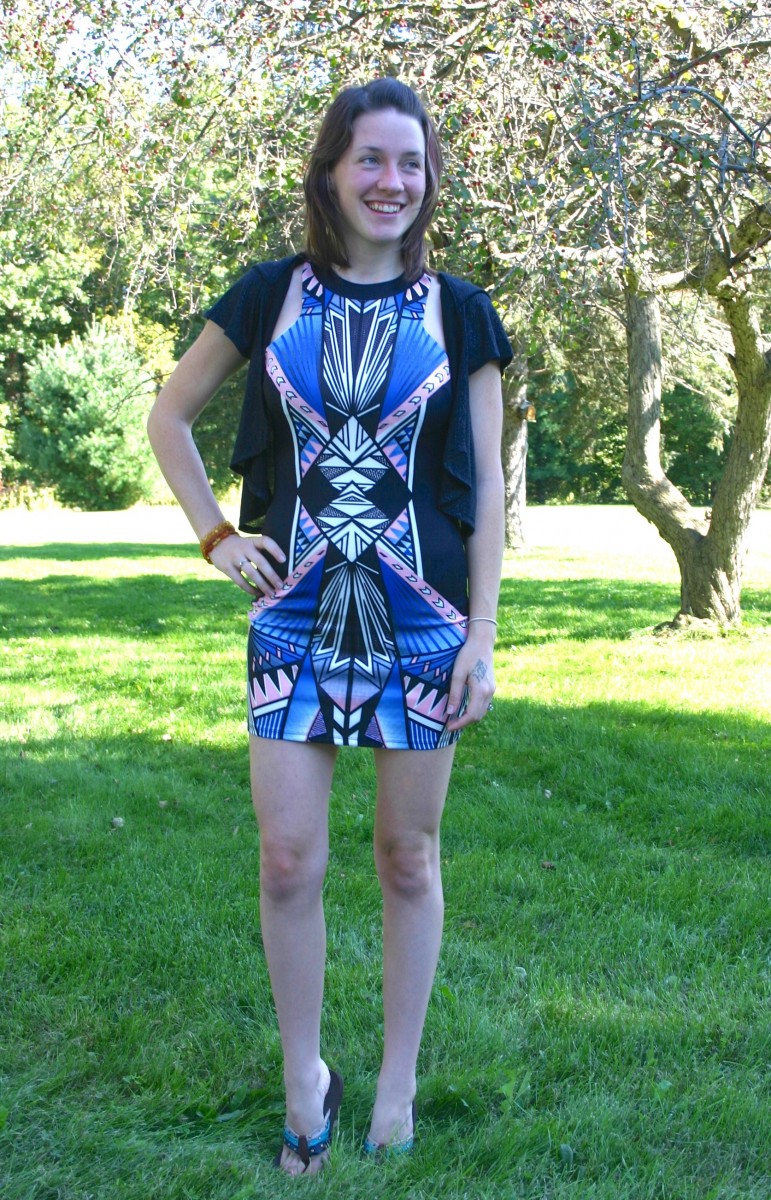 Now keep in mind this is all styled with one Fauna, can you imagine the possibilities with different materials, designs, prints, and pattern options? I rest my case, but don't forget about accessories either! Accessories compliment the Fauna looks so well.
Look 1~Want to play up those curves a bit? Add a belt to the small of your waist to really draw attention to the smallest part of you and let your other assets do the talking.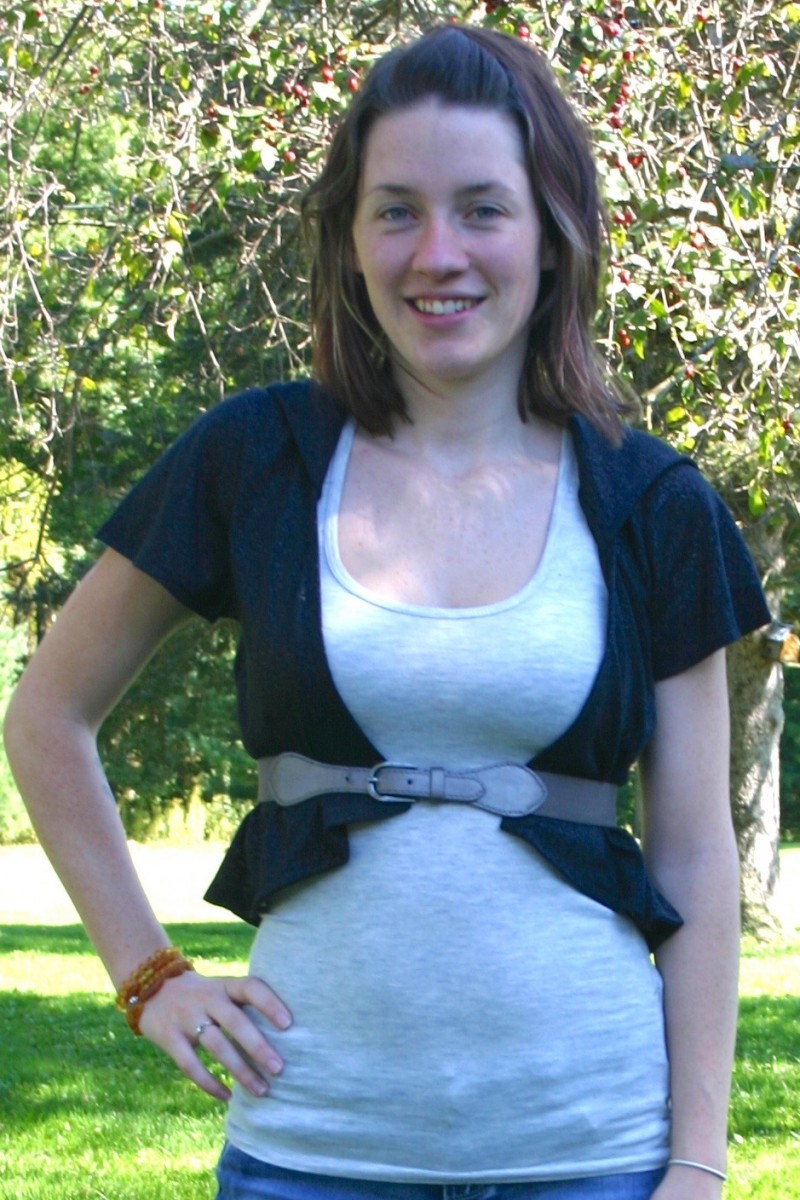 Look 2~ No belt? Go with lace, ribbon or silk. This can add a really refined delicate touch. Long and delicate necklaces also flow so well with the lines of the Fauna.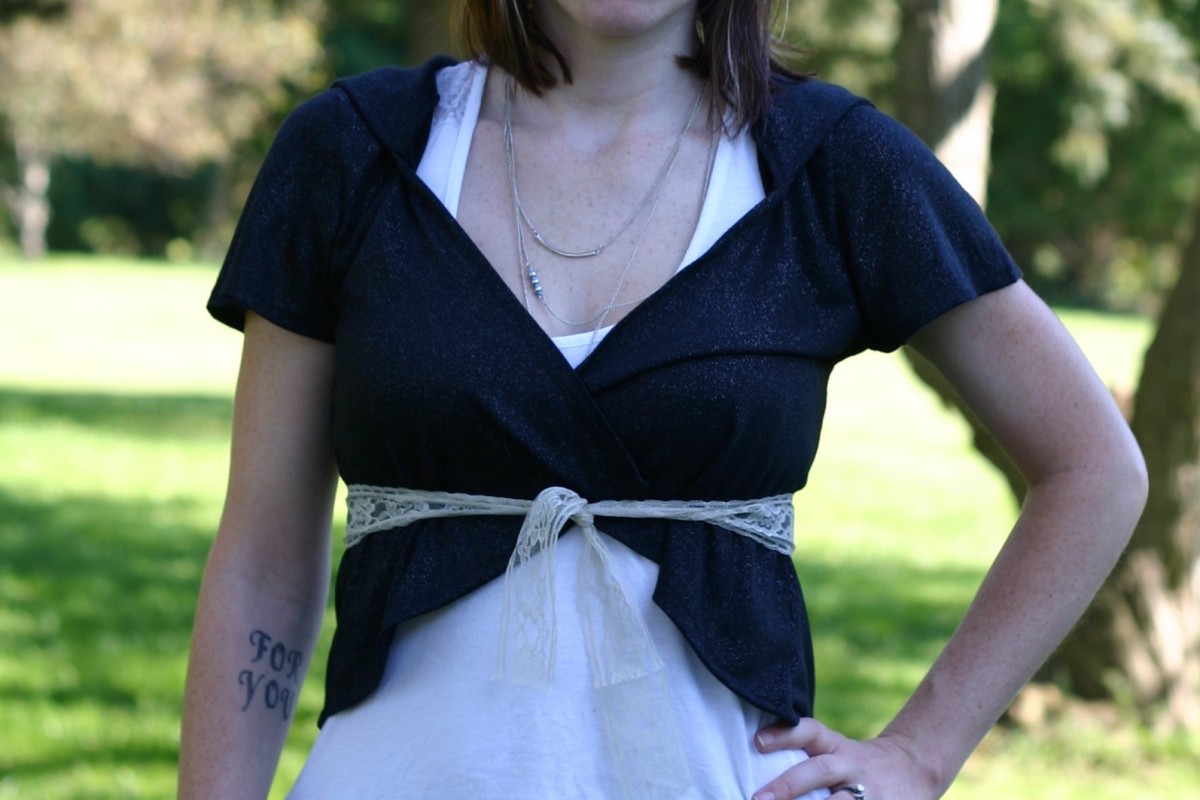 So now that you know some basic looks and styles for the Fauna, what are you waiting for, Stitch Junkies? Go out and make some awe-worthy Fauna Shrugs! I love seeing the different possibilities with this shrug and watching your confidence and creativity grow with each pattern. 🙂 To celebrate the release of this very versatile pattern, we have a discount code worth 25% off anything and everything in the shop! Use the code Fauna25 at checkout to receive the deal.
Sew 'em and Show 'em in the Facebook chat!