Newborn - 4t
This best-selling pattern from Stitch Upon a Time includes numerous variations which will allow you to keep your baby or toddler comfortable all year round!
The first 1,000 customers to purchase the Muse Playsuit pattern in 2020 will also receive the Footie Expansion AND the new Dress Expansion for free!

"Congrats! You've just found one of the cutest patterns I've ever seen in my life. Simple, versatile, good for any weather, easy to dress up and dress down. Perfect for girly things, all things boy and gender neutral of course. Would make a fantastic baby shower gift too. I think I'm addicted to this pattern! This playsuit will most definitely "suit" all your needs 🙂" -Tabitha
"I LOVE this pattern. My 2yo is impossible to keep clothes on, but I've finally found something he wont take off! Easy to follow direction, lots of versatility, this has become a go to pattern when I need to make something for him!" -Amber
"Very cute pattern with lots of options. I didn't think I would like the snaps but I do because they can easily be unsnapped and the baby can be changed without having to take it off completely. Lots of options so I can make something for all 3 kiddos no matter the season." -Tasha
If I can sew it, sew can you!
"I'm a confident beginner at sewing and I was a little intimidated with sewing knit fabrics and using interfacing. I knew that Stitch Upon a Time has a reputation for their thorough and easy-to-follow instructions so I gave it a shot. And I'm so glad I did!" After making my first Muse Playsuit, I decided to give the Footie Expansion a try and it makes the pattern even more versatile! My baby can wear momma-made Muses all year long now! Thank you for these wonderful patterns!"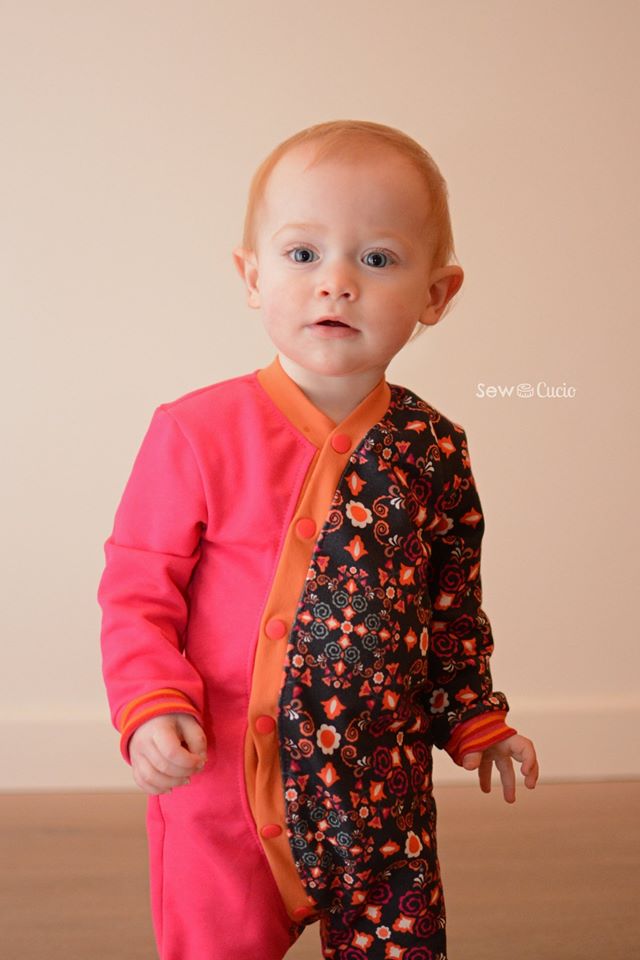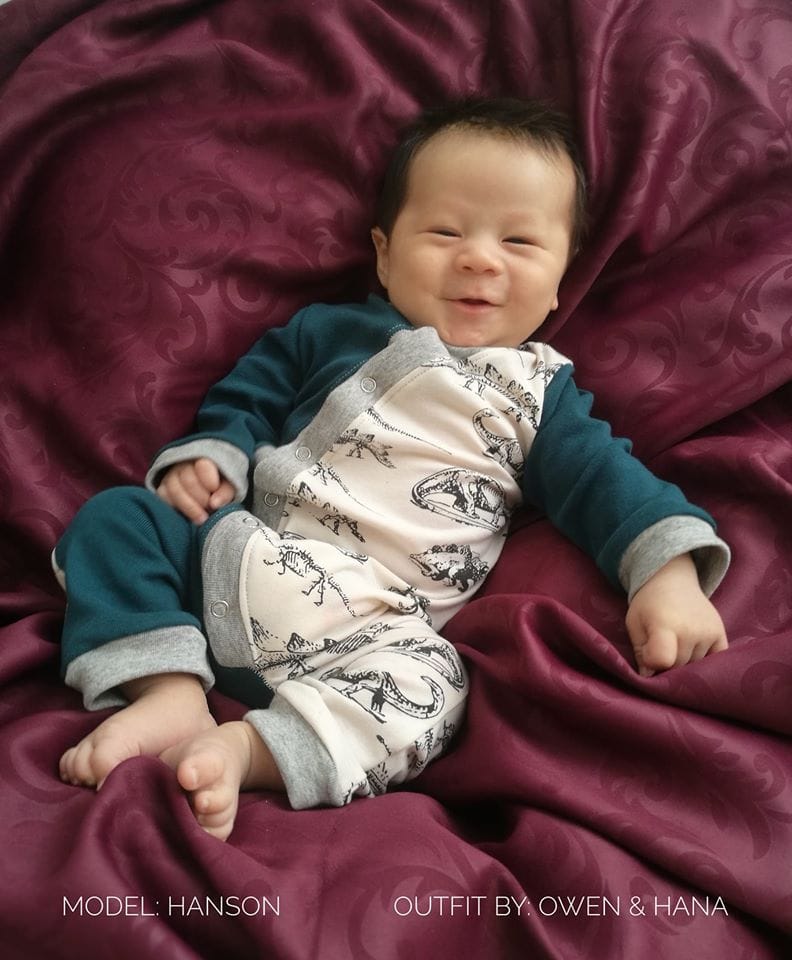 Sleeves
There are three sleeve lengths: Long Sleeve, Short Sleeve, and Sleeveless. With each length, you can choose to hem the sleeves or finish them with a cuff.
Legs
There are two leg lengths: Shorts and Pants. With each length, you can choose to hem the legs or finish them with a cuff. Additionally, you can make a playshirt rather than a playsuit.
Styles
In addition to the multiple sleeve and leg lengths, we've added a shirt length! Plus, the first 1,000 customers in 2020 will receive the Footie Expansion AND the Dress Expansion for free with purchase of the Muse Playsuit Pattern!
Sizes Included
This pattern includes sizes newborn through 4T which will fit from a height of  18.5" to 42" (47cm-106.7cm).
Gusset
 
If the child wears a diaper (cloth or disposable), I recommend adding a gusset for extra room in that area.
Extra
There are two methods for attaching the cuffs included: the "Easy Cuff Method" and the "Enclosed Cuff Method". The Enclosed Cuff Method is how cuffs are usually attached, "in the round". Using this method can be more difficult for smaller cuffs such as with baby wear. The Easy Cuff Method attaches the cuffs before sewing the sleeves or legs so there is no sewing in the round.
The first 1000 customers will receive the Footie Expansion AND the Skirt Expansion FREE with purchase of the Muse Playsuit!
Clothe your babe in all seasons
Get your copy today.