Hello Everyone!
Are any of you frantically trying to get gifts sew for the holidays? Anyone still in the planning-what-to-sew phase? Either way, I'm here today to offer a simple solution that's great for just about anyone! You can make the most comfortable and warm slippers! They take a small amount of fabric and as far as slipper sewing goes, these are such a quick and easy project. I made my first pair a year ago and they're still my favorite slippers. They go on easier than socks and stay in place too! Or am I the only one who has issues with slippers falling off? No matter, these don't do that anyway! We'll be using the Footie Sprites patterns for this tutorial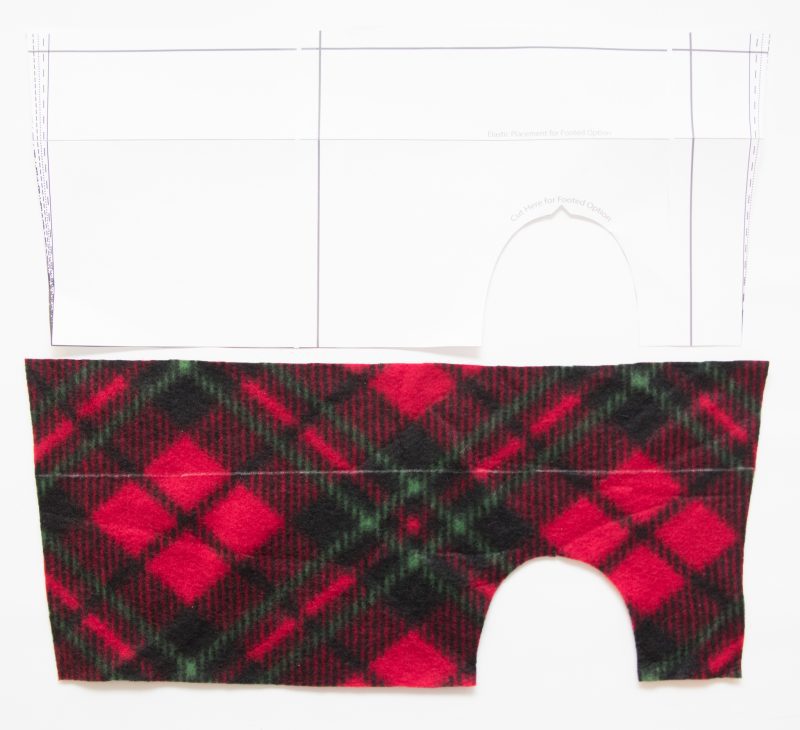 1- Prep
If using a gripper sole that doesn't stretch, consider using the men's Sole and Toe pieces (since the men's sole is wider).
**
Measure and draw a line approx. 6.5″ above the bottom of the Pant for adults, 5″ for big kids, 4″ for little kids, and 3.5″ for babies. Cut the Pant piece at this line.
Cut 2 mirrored from the piece for Outer and the same for Lining.
So the slippers don't slip off, lower the ankle elastic placement by 1/2″ and trace onto the wrong side of both fabric pieces.
**
Cut 2 Mirrored of the Sole Outer (consider using gripper fabric)
Cut 2 Mirrored of the Sole Lining
Cut 2 Mirrored of the Toe Outer
Cut 2 Mirrored of the Toe Lining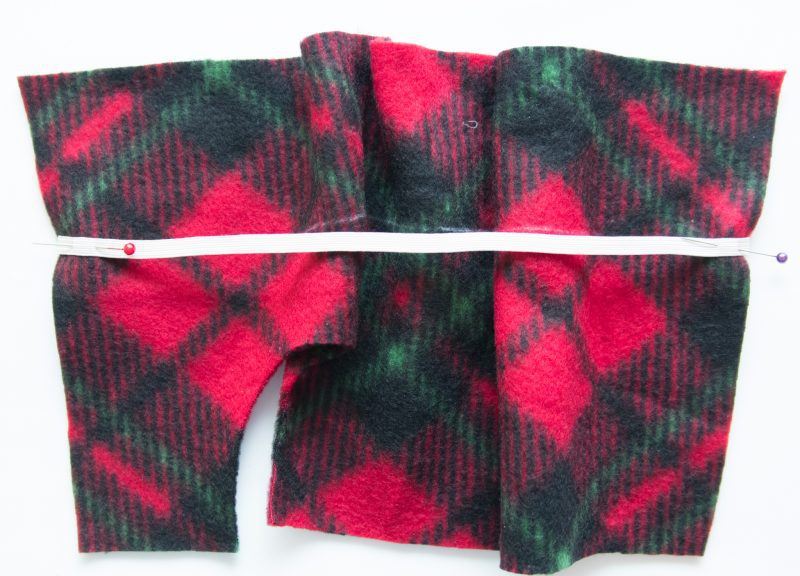 2
Attach the elastic as instructed in the pattern to the Outer pieces.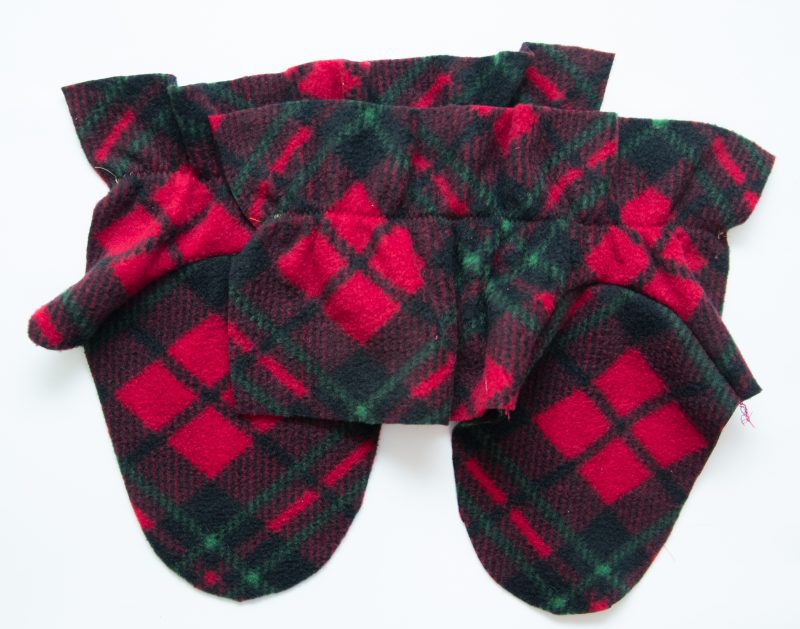 3
Attach the Toe Outer to the Pant Outer as instructed in the pattern.
Repeat for Lining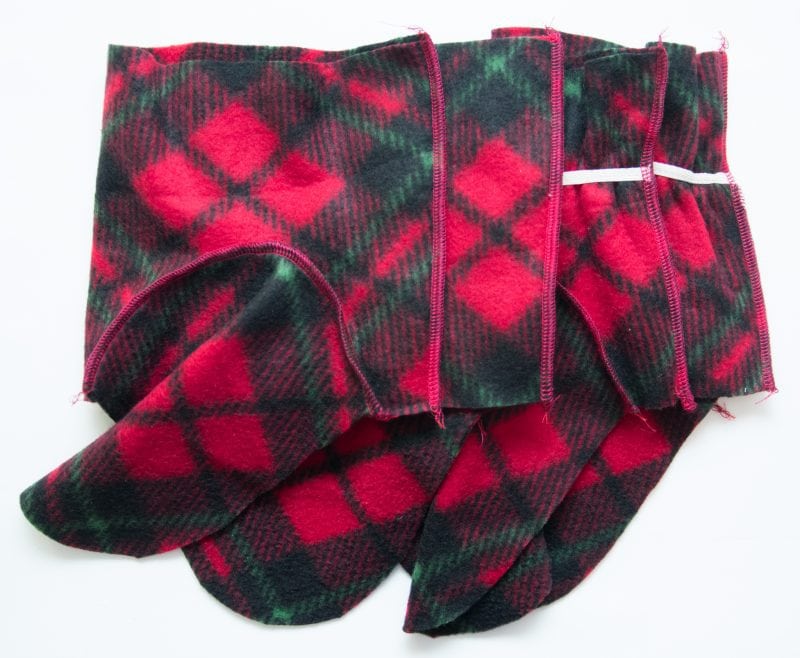 4
With RSF (right sides facing), pin the sides of each of the 4 pieces together and sew together.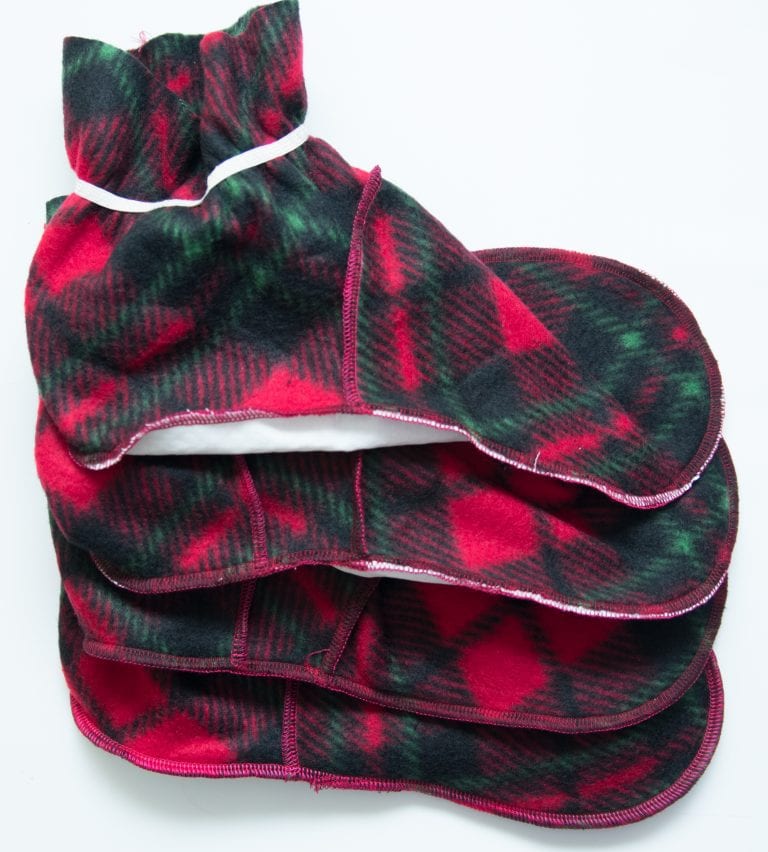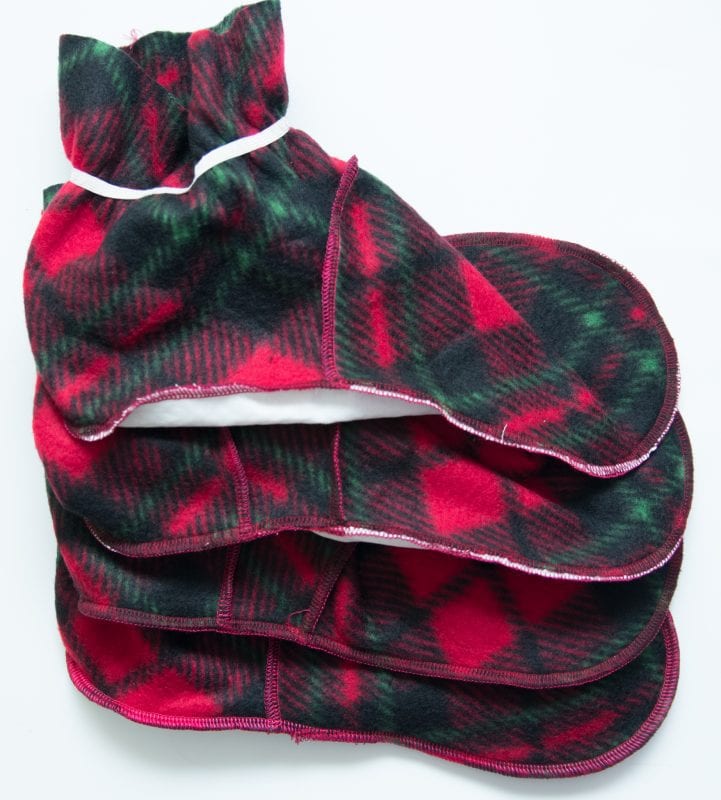 5
Attach the Soles as instructed in the pattern.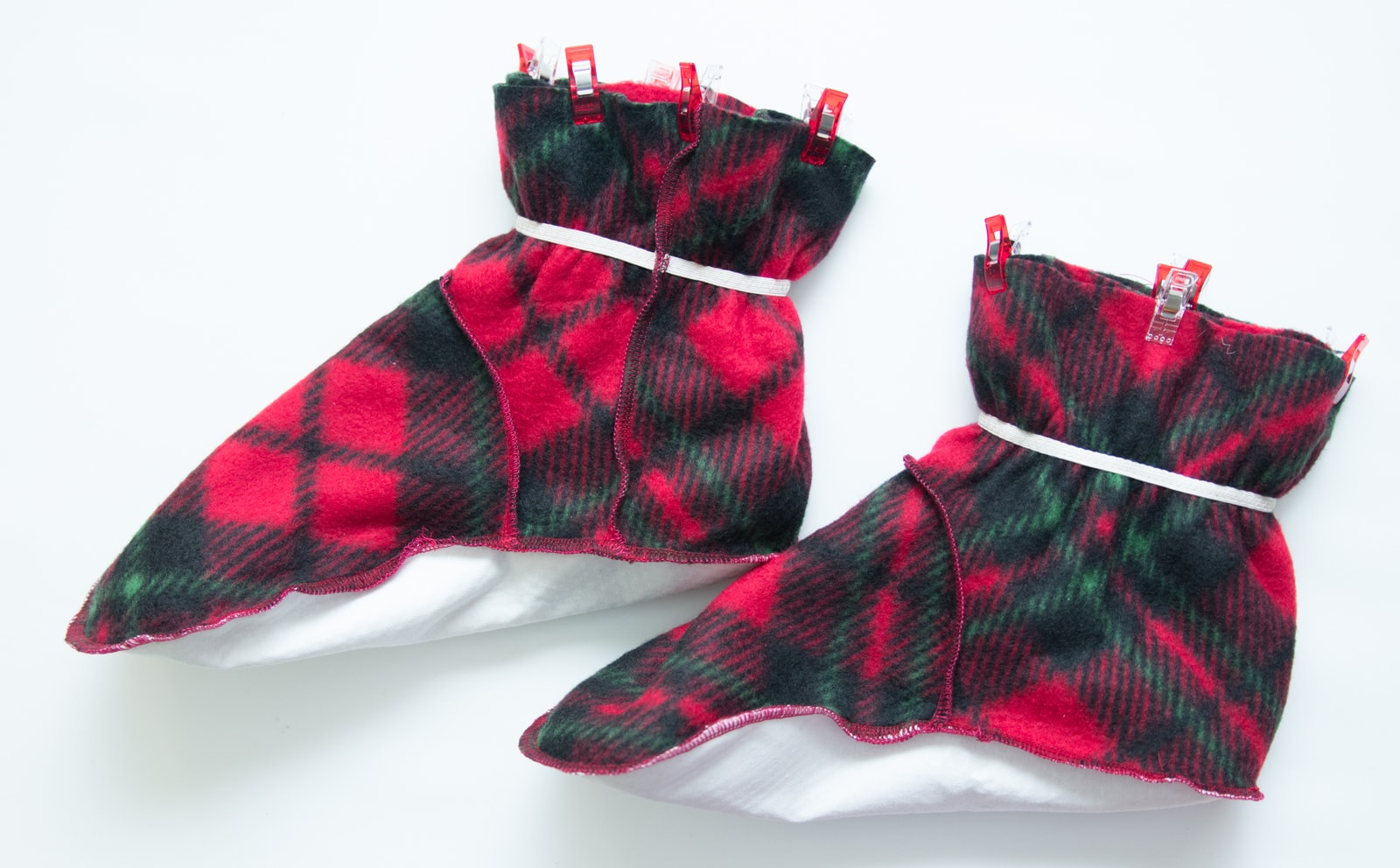 6
Turn the Lining slippers right side out then place inside the corresponding Outer slipper.
**Make sure the right outer and lining are together and the left outer and lining are together.**
Pin together around the top.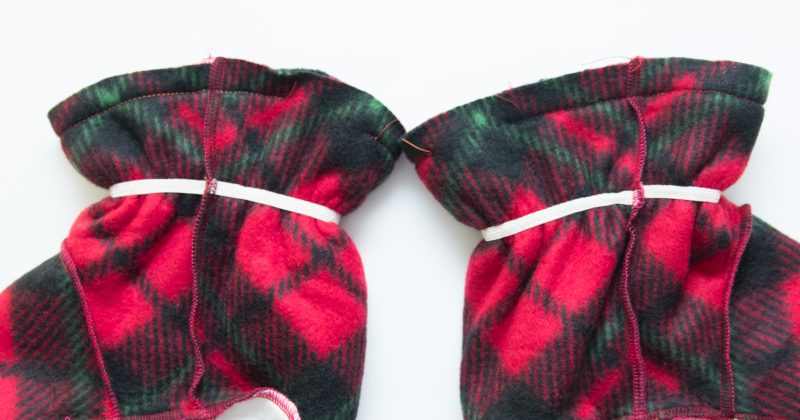 7
Sew together around the top edge, leaving a 1″ turning hole.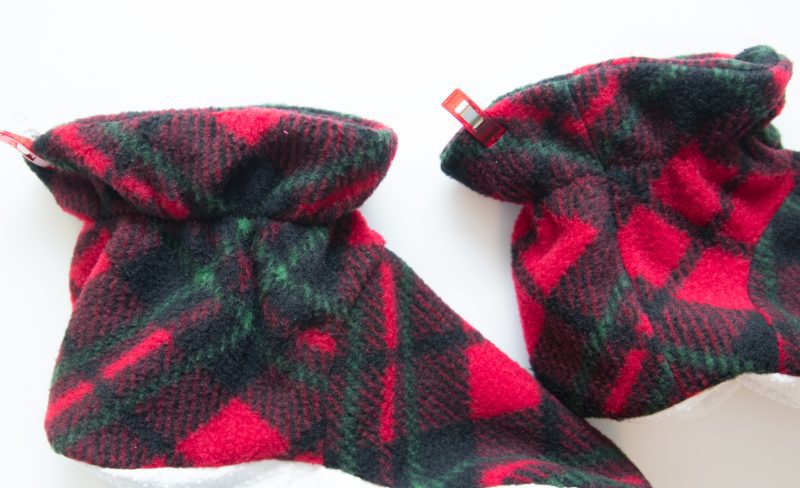 8
Turn the slippers right side out, stuff the lining inside the outer. Tuck the SA(seam allowance) into the turning hole and pin closed.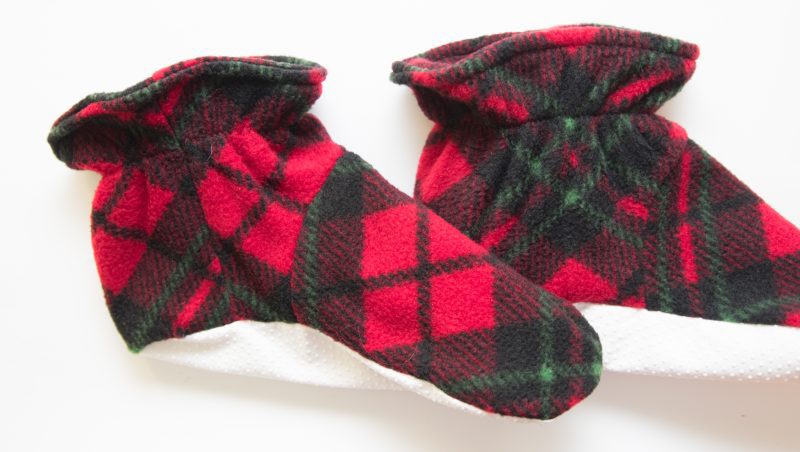 9
Topstitch aroung the entire top, closing the turning hole as you sew.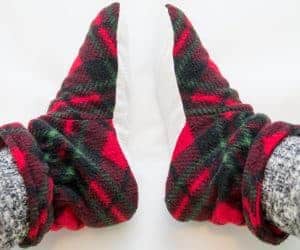 All finished! Super easy right? Are you thinking about making a pair for yourself now? There's no shame in our self care sewing game, go for it!
Happy Sewing!
Jennifer