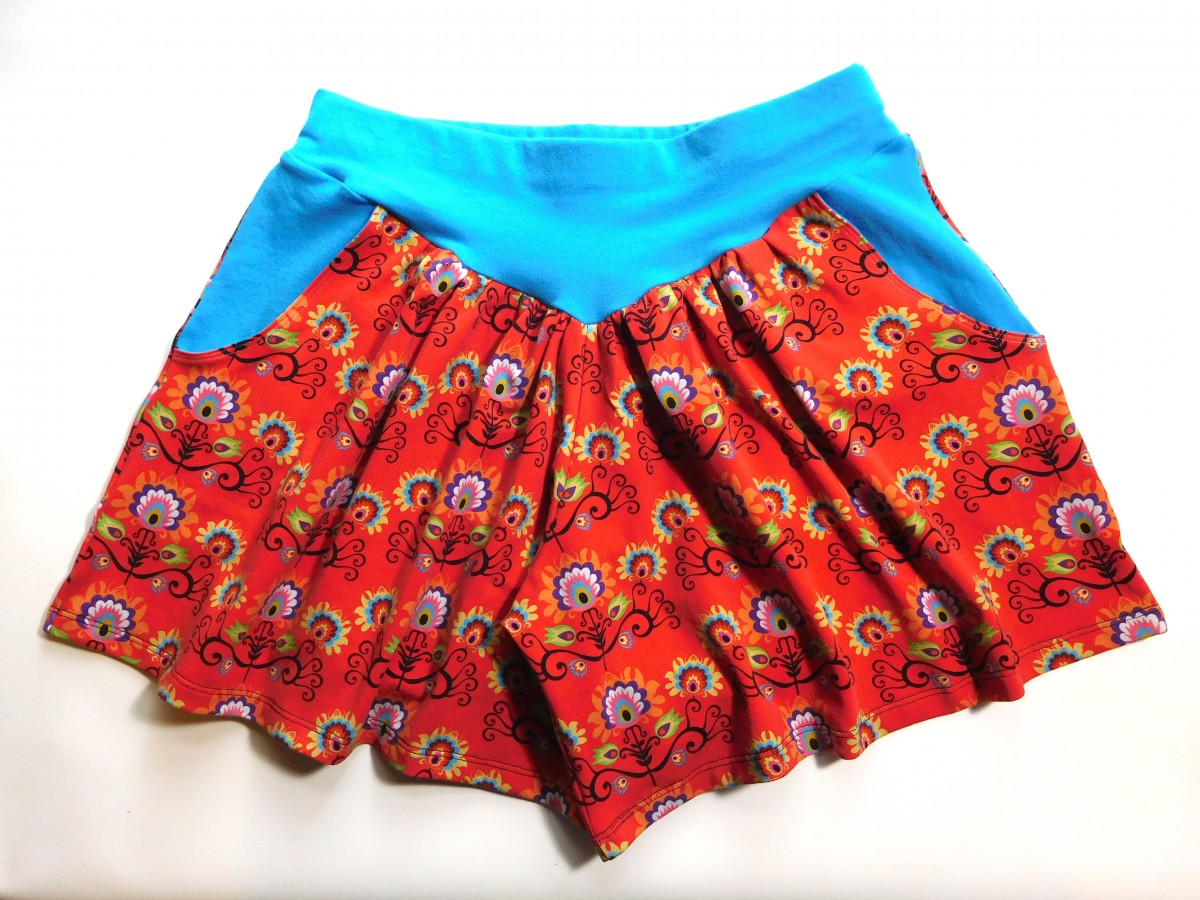 Sometimes you find the perfect garment and then you realize that there's just one thing missing. This one thing could make the deal or break it. For me with the Willow pattern, it's pockets, or the lack of them. As a busy mom to a toddler, I NEED pockets. Those toy cars and food pouches won't hold themselves! So here you have it, your tutorial to add pockets to the Willow pattern. It can actually be used to add them to just about any shorts or skirt pattern out there.
I was given the beautiful fabric for this tutorial from Fabric Stache. They carry the most unique and vibrant fabrics I've seen. Add to that, they are SO soft, I never want to take off a garment made from their prints! They also have a group on Facebook where you can join to share projects and receive updates on upcoming fabrics.
To start, you'll need to have the Willow pattern and the Pocket pieces printed and cut out. Place the Pocket Cut-Out piece on the Front, in the top right corner. There may be a small edge of the Front that isn't covered by the Cut-Out, that will be fine. Make sure that the entire curve of the Pocket Cut-Out is on the Front and the the right sides are touching as much as possible.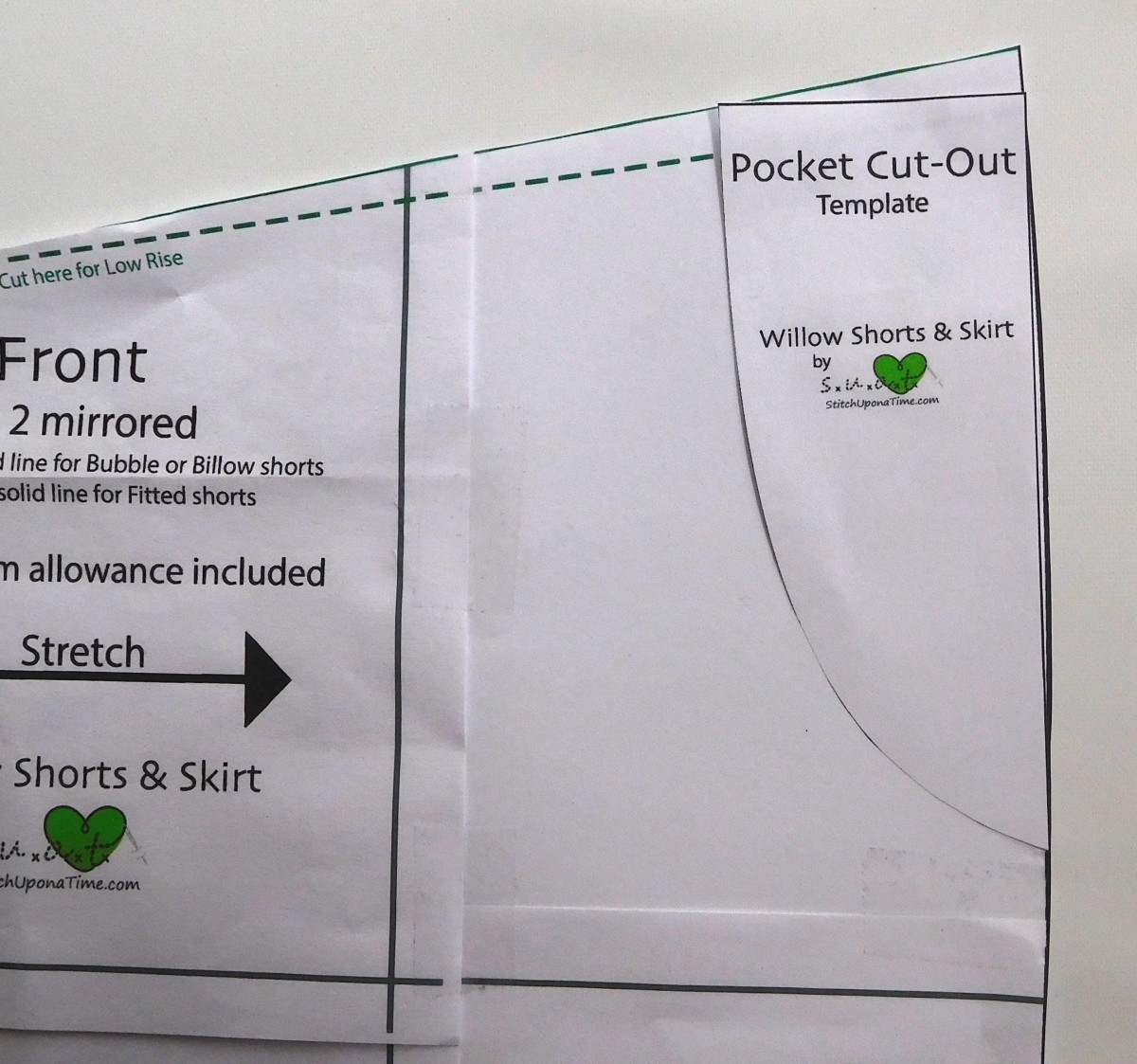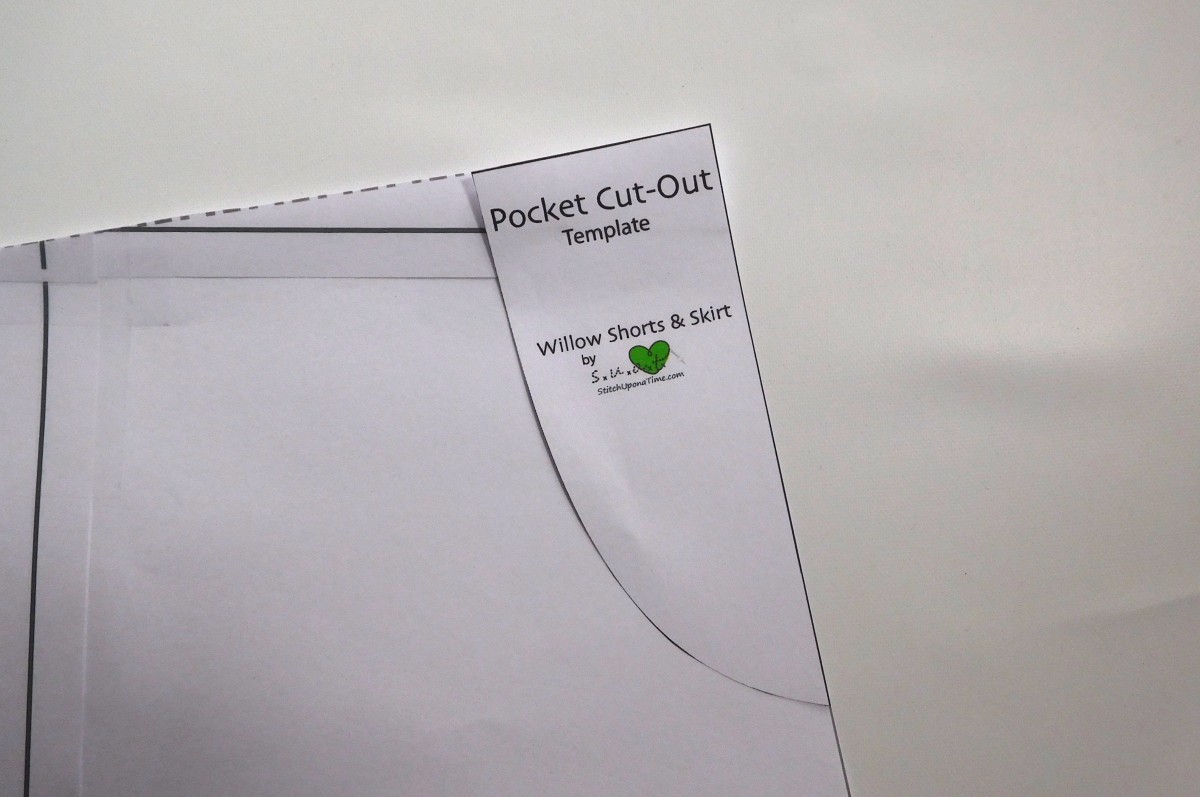 Trace the curve of the Pocket Cut-Out to the Front and cut where you traced.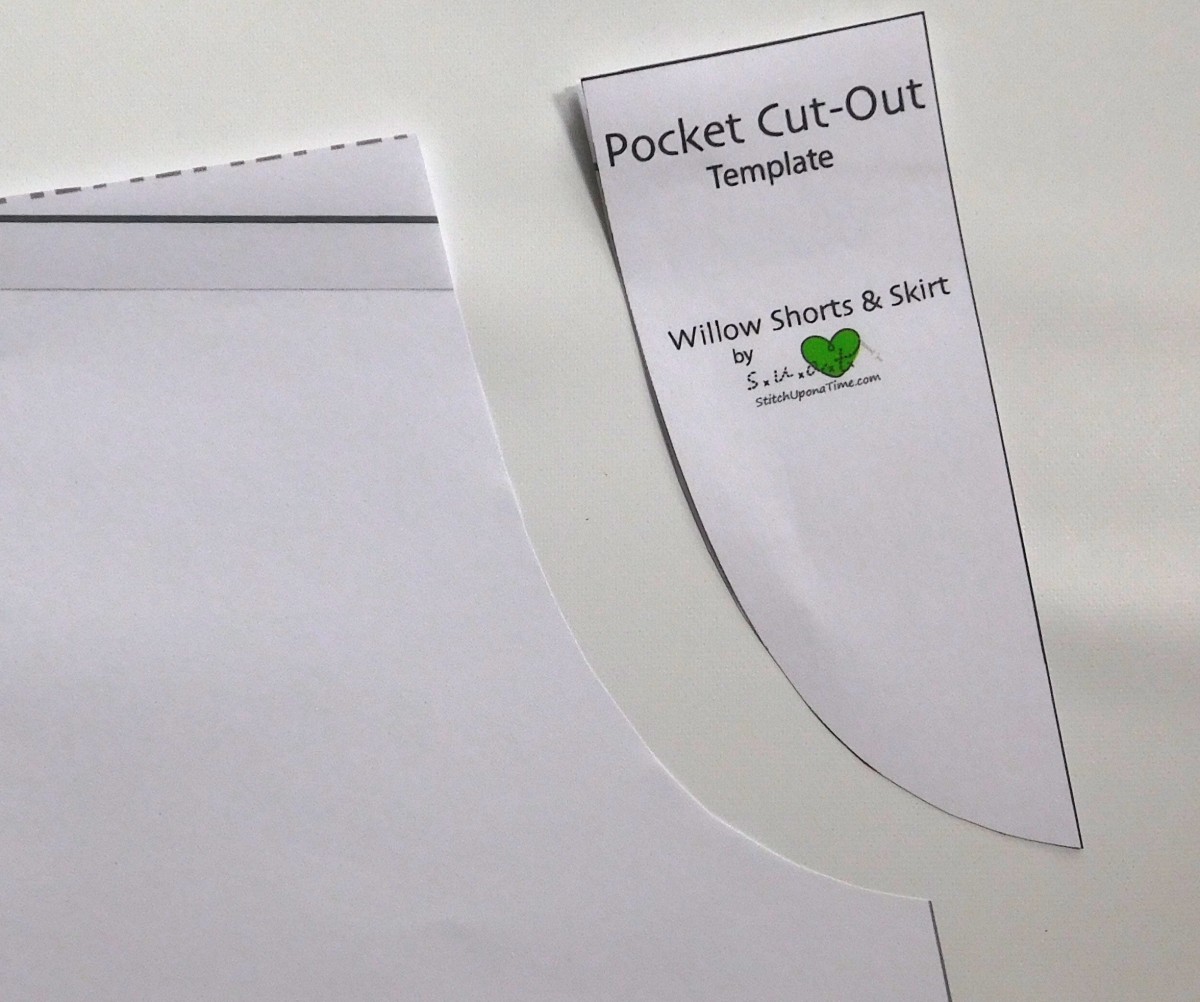 Stack the Front, Pocket Front, and Pocket Back on top of each other in that order. Make sure that the curves of the Front and Pocket Front are aligned.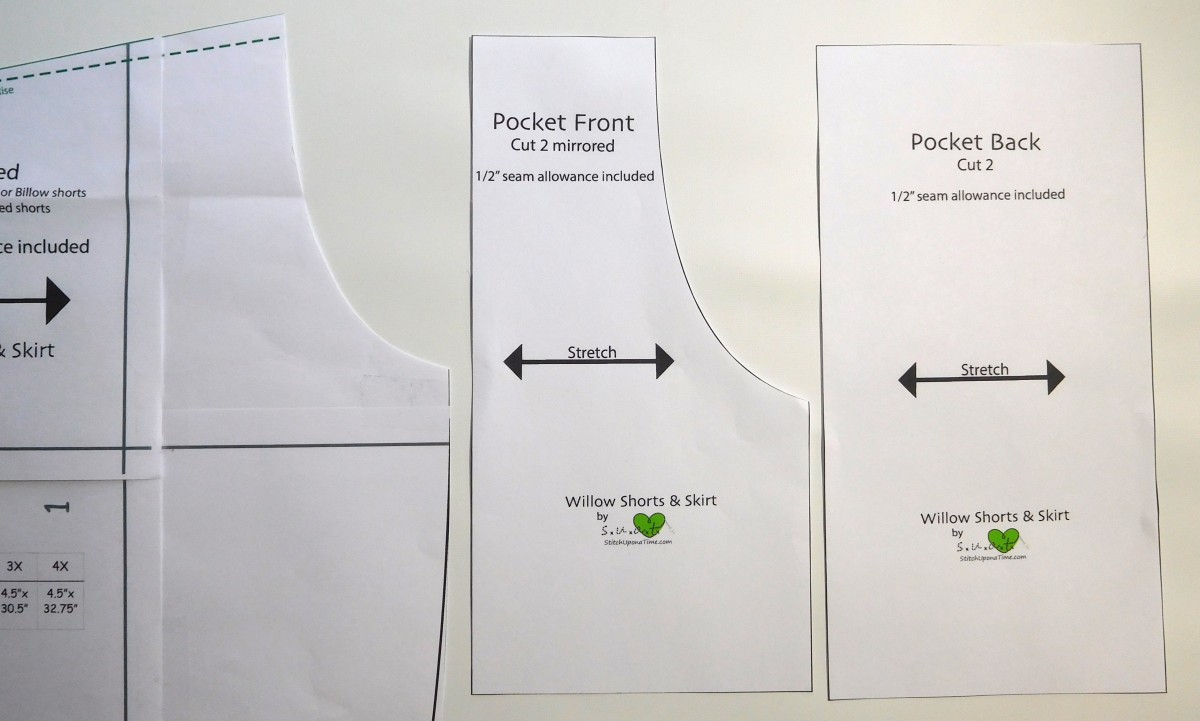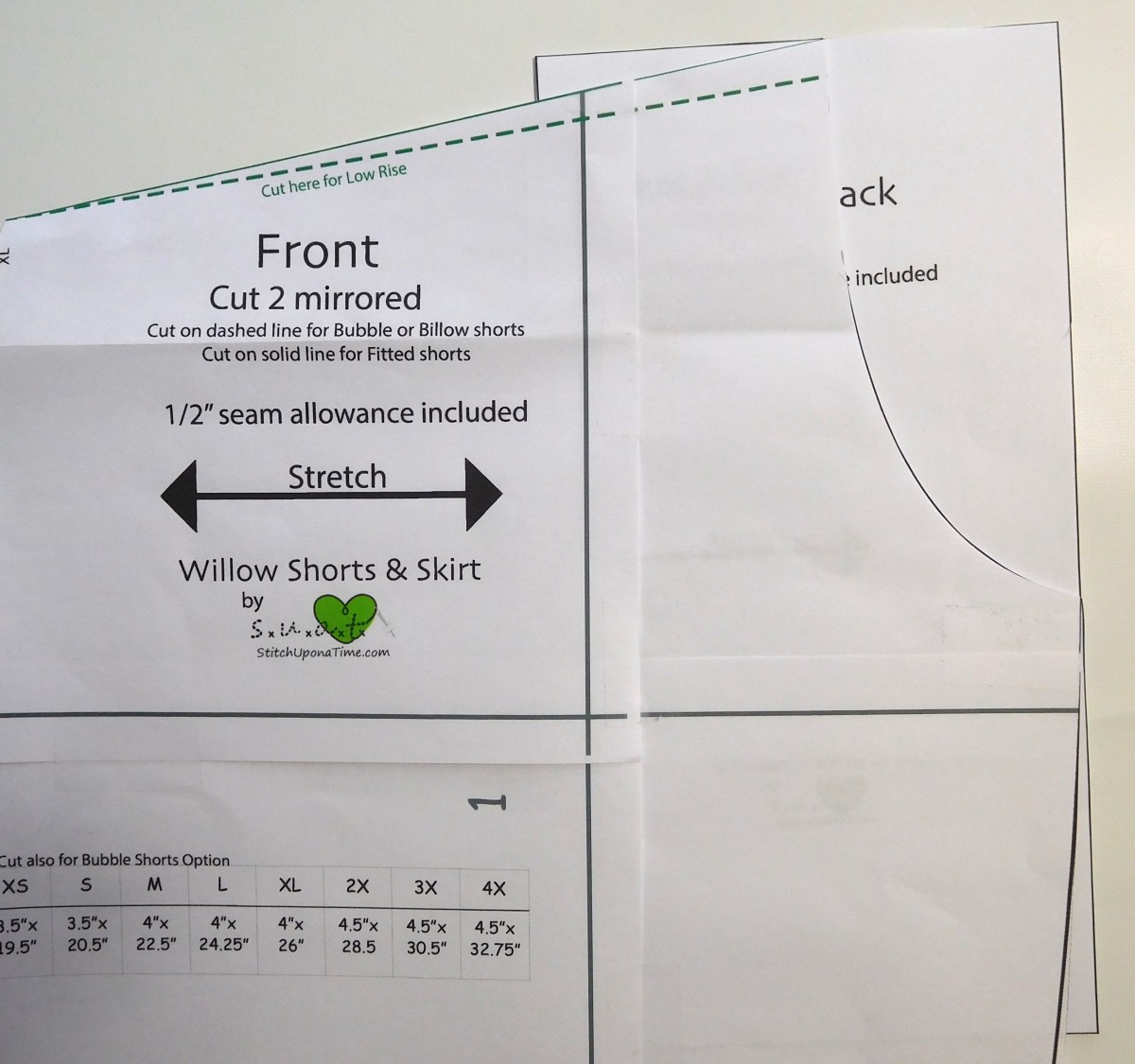 Trace the top and right edges of the Front onto the Pocket Front.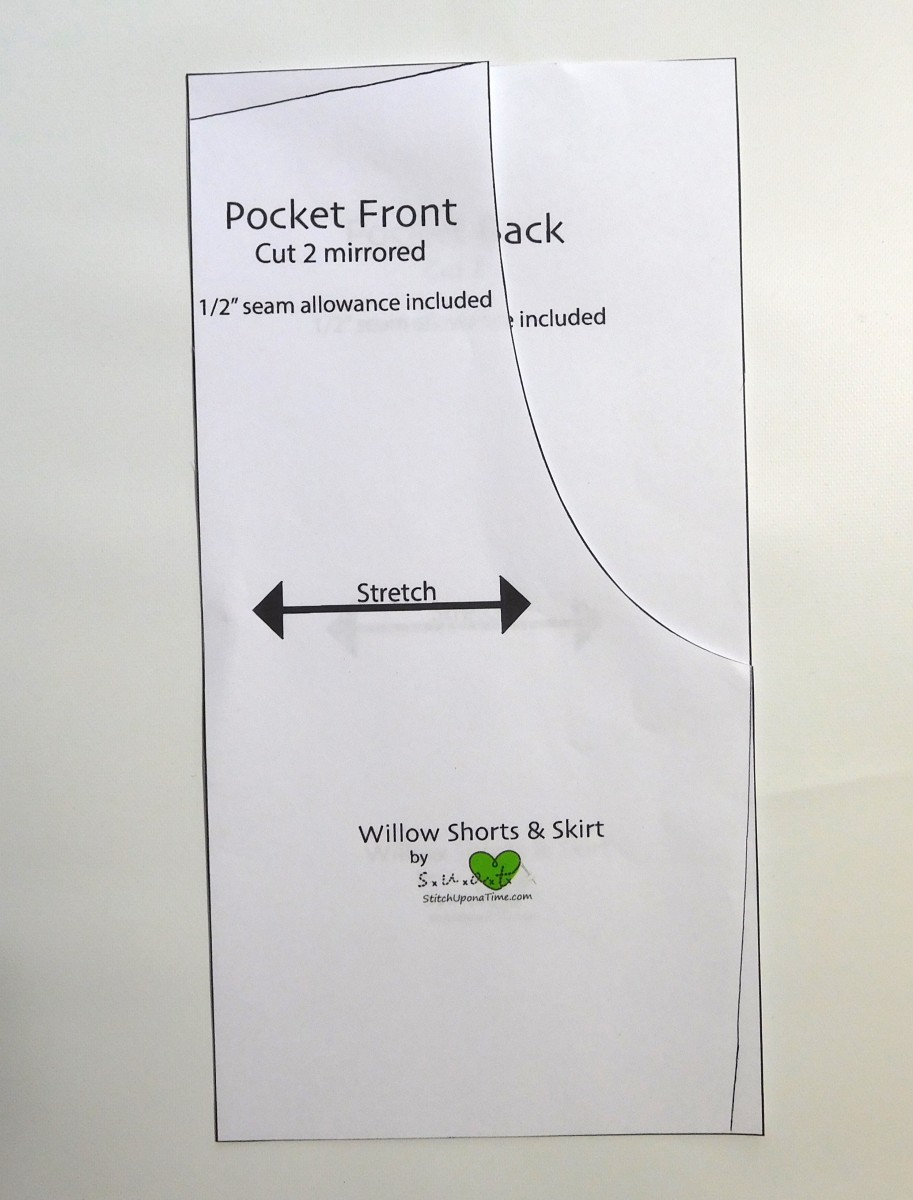 Remove the Front and cut the Pocket Front and Pocket Back on the lines you traced.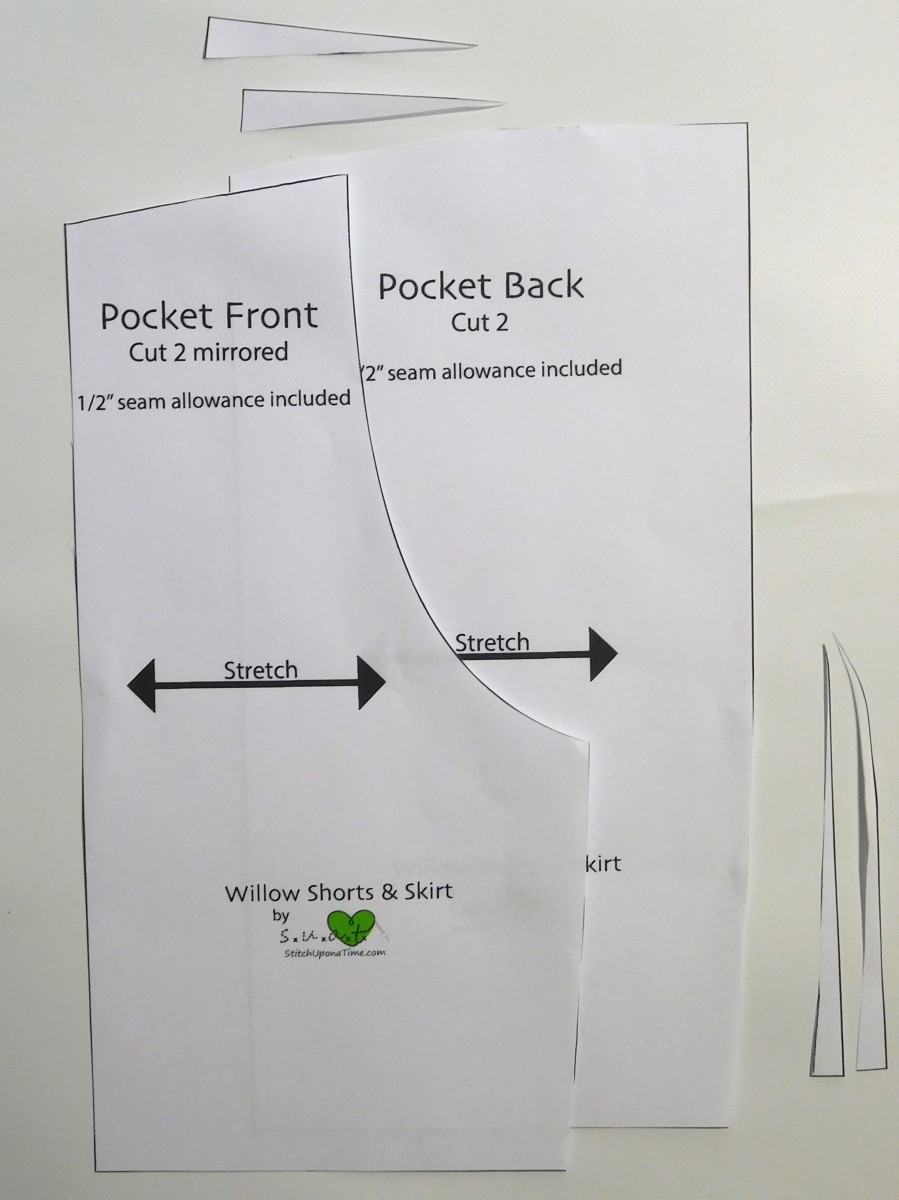 Cut your pieces from the fabric. You should have 2x Front, 2x Back, 2x Waistband, 2x Pocket Front, and 2x Pocket Back. With RSF (right sides facing), pin the Front to the Pocket Front at the pocket curve. Sew/serge together where pinned.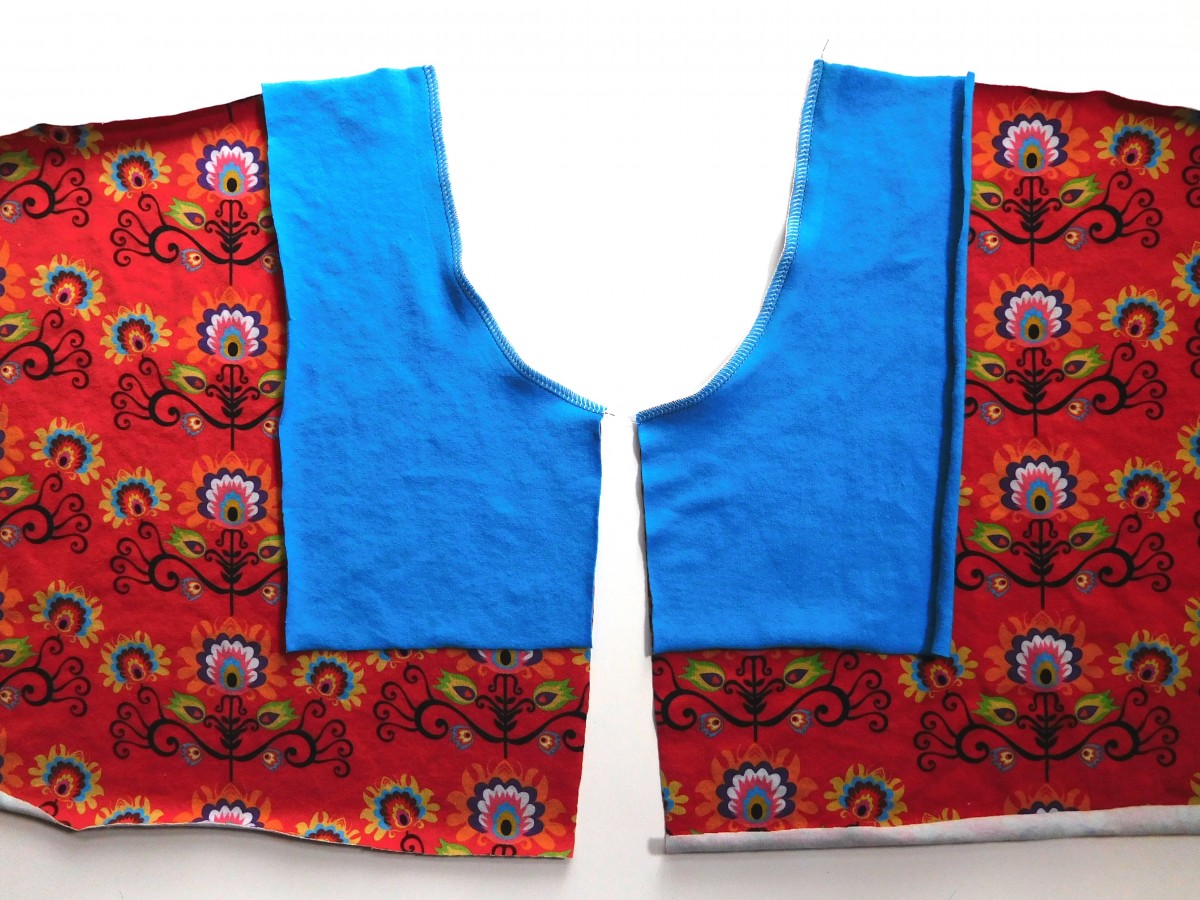 Flip the Pocket Front to the wrong side of the Front and press/pin the curves.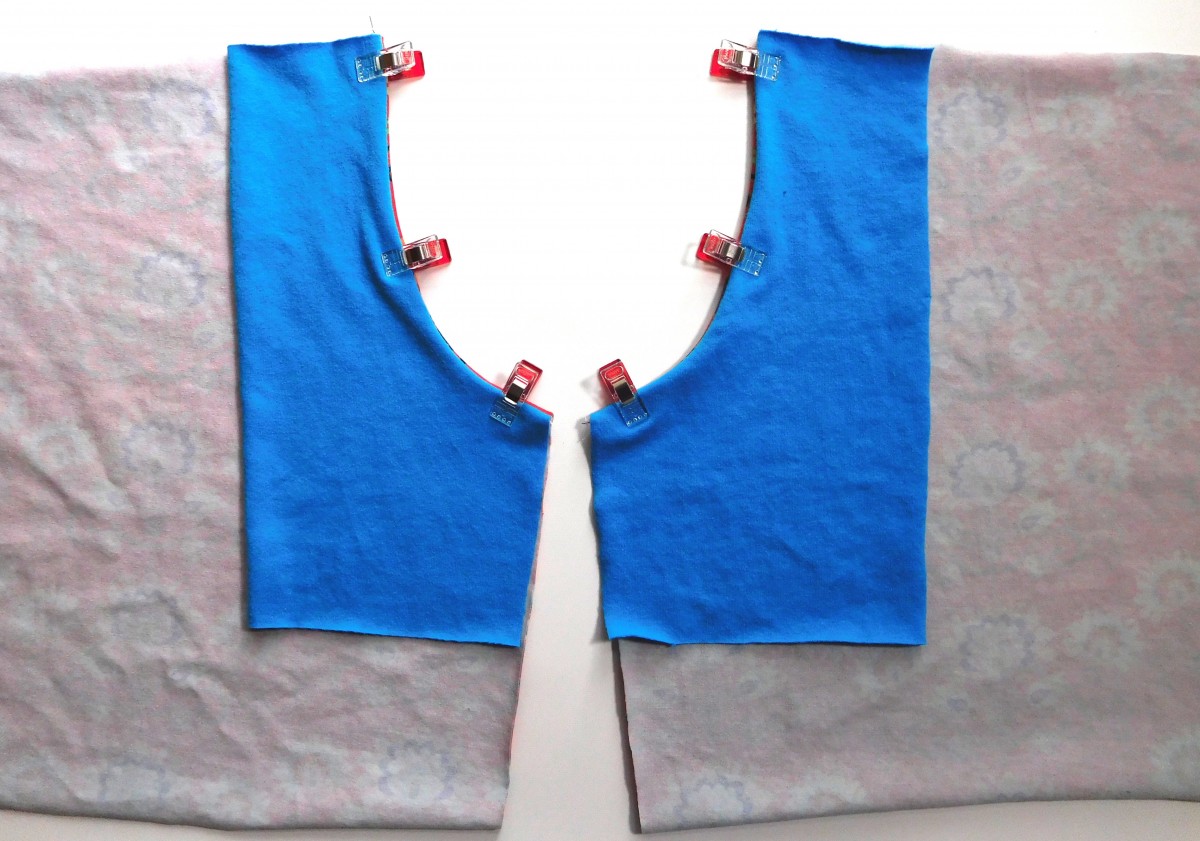 Topstitch along the pocket curves.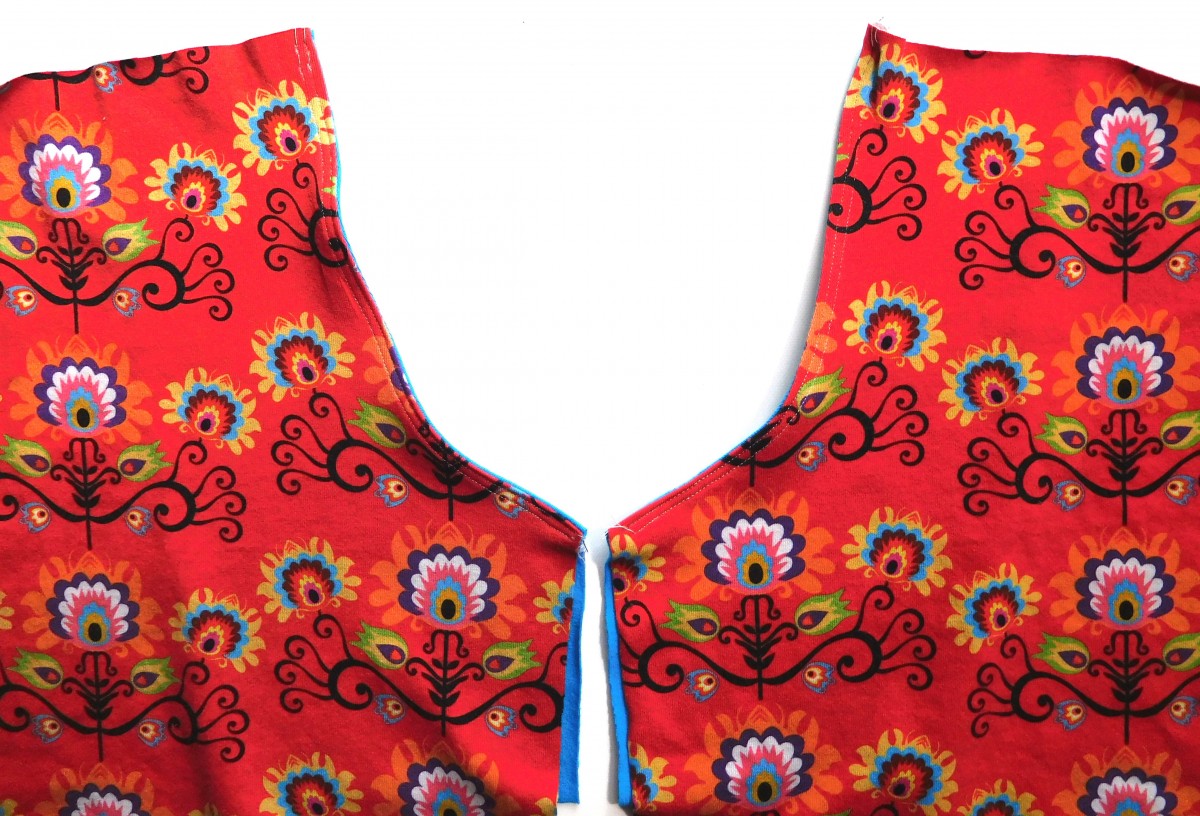 Turn the Front pieces over so WSF (wrong side facing) up. With RSF, pin the Pocket Back to the Pocket Front along the two sides opposite the curve.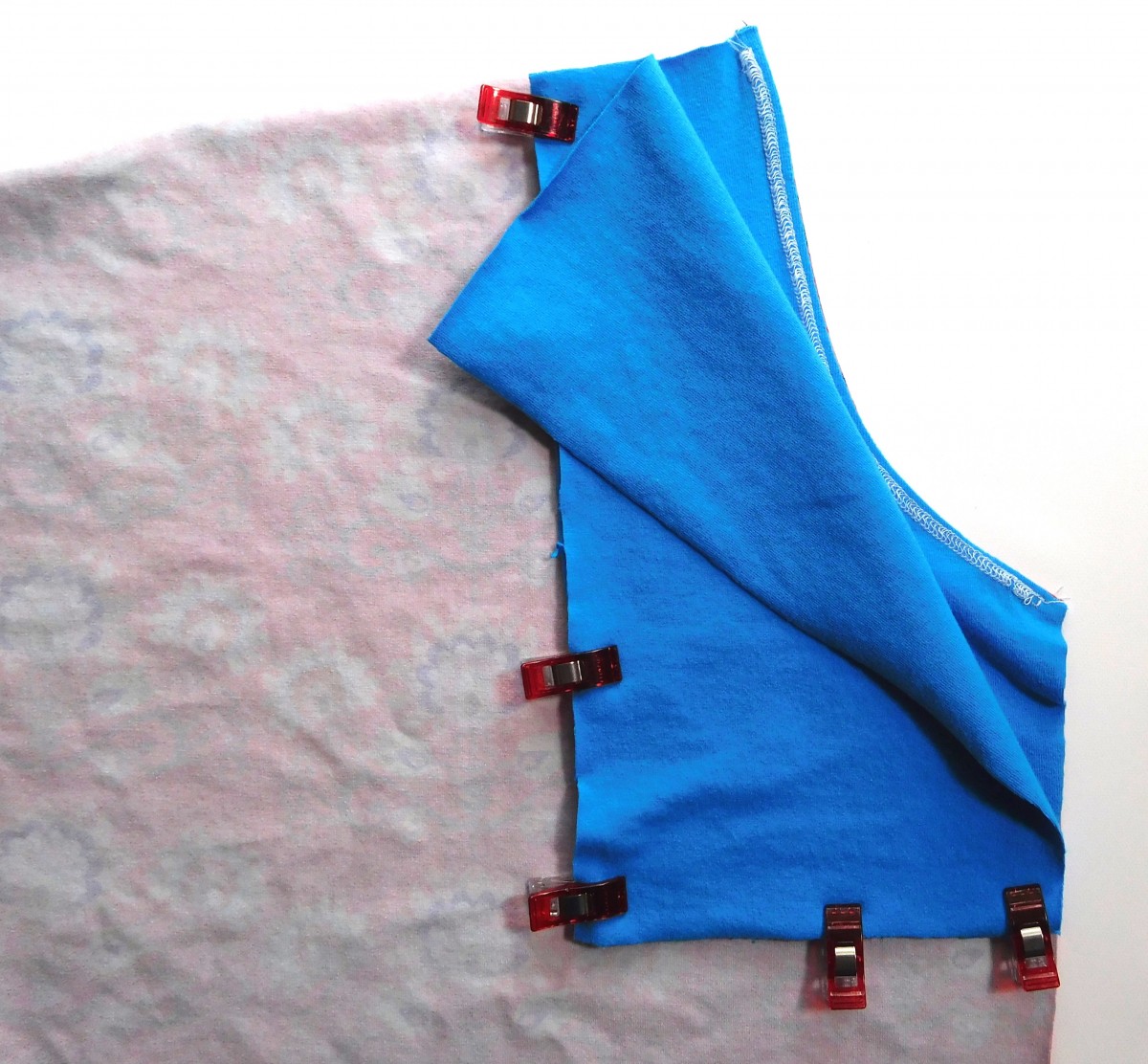 Sew/serge where pined.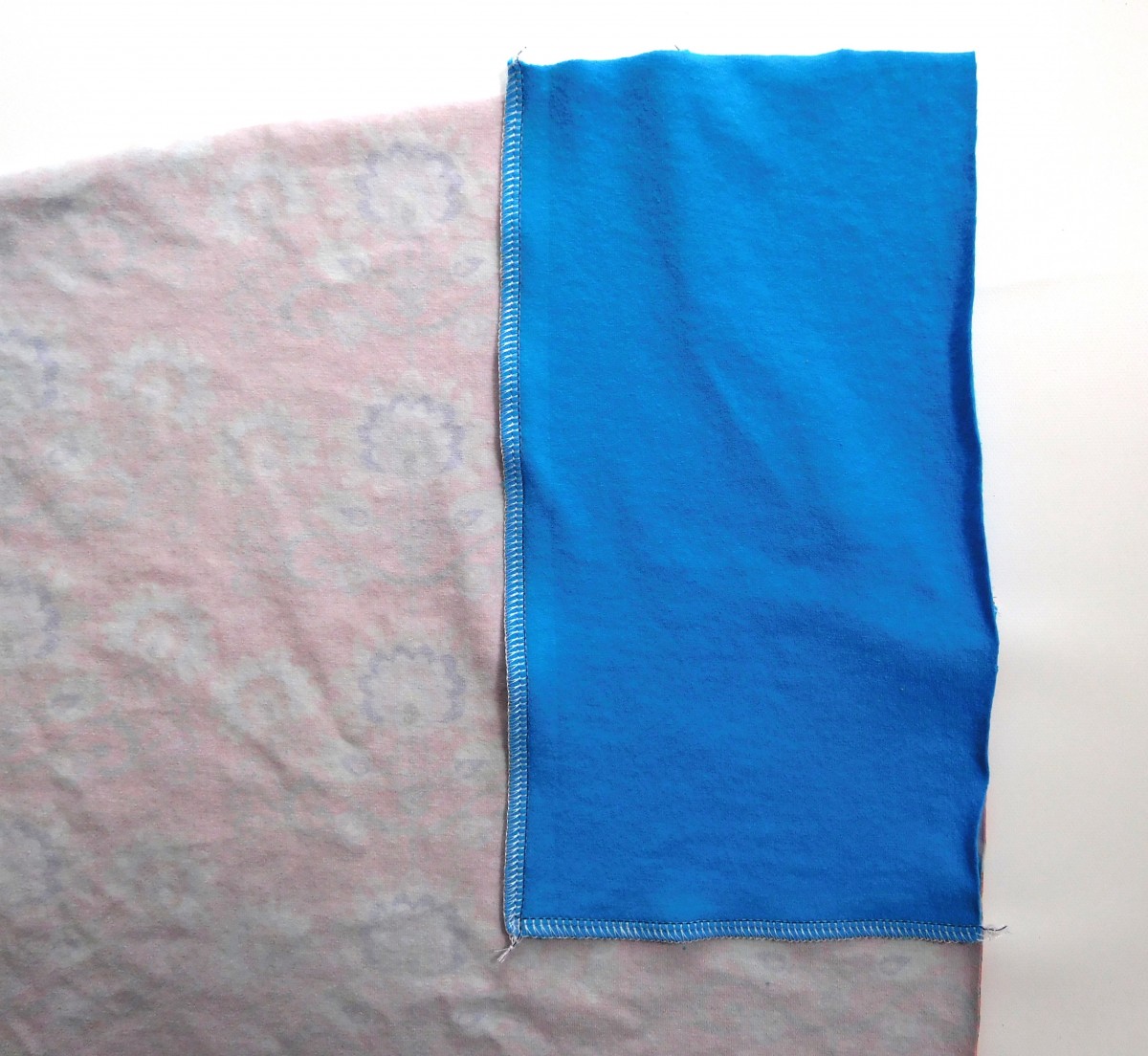 Pin the edges of the Pocket to the Front so that the Pocket lays flat.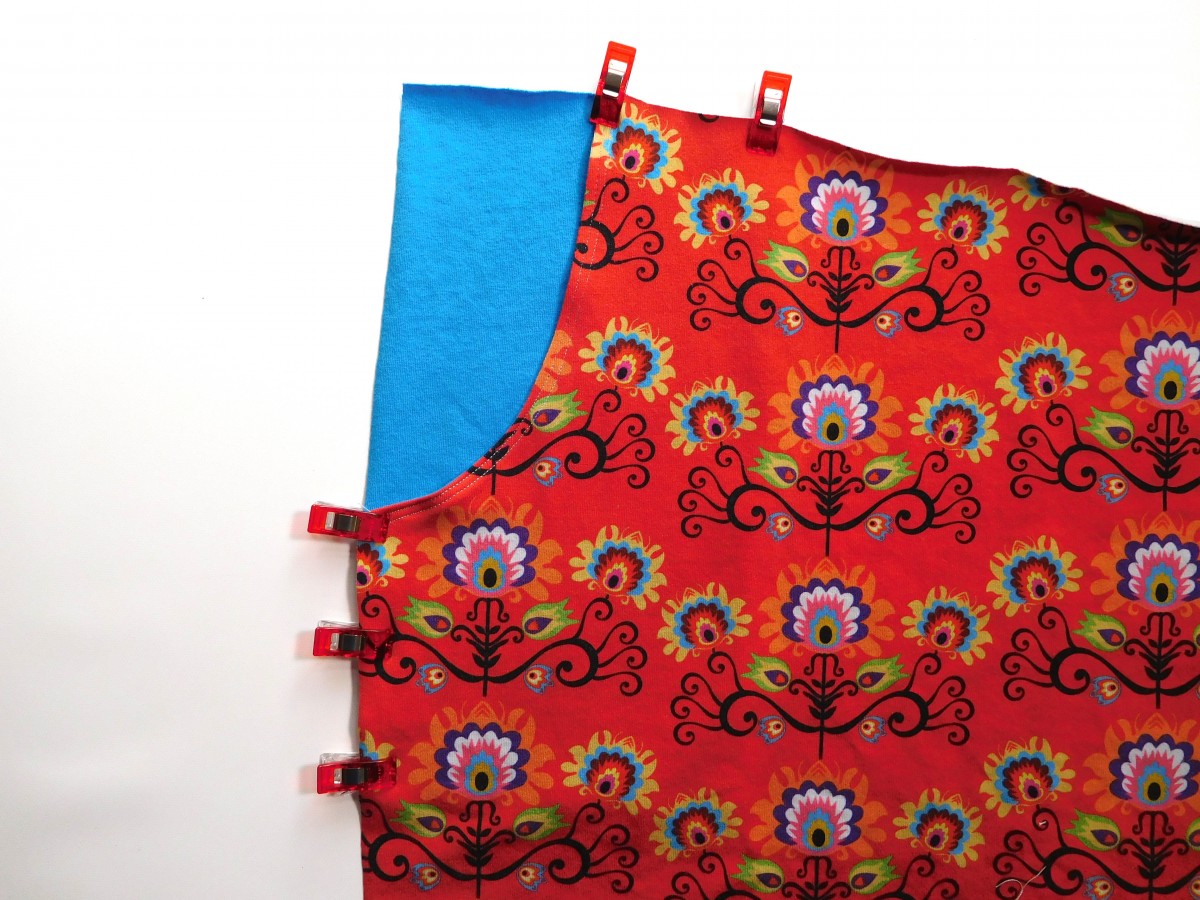 If you're making the Bubble, Billow, or Skirt options (or another pattern with gathers), do not gather at the pocket opening. Doing so will create gathered pockets which aren't pretty 😉 Continue sewing the shorts/skirt according to the pattern.

Now run to your sewing machine and whip up a pair of your favorite shorts…with pockets!