Stitch Junkies! All of you I'm sure have been through the nightmare that is clothing shopping. You spend hours looking for clothes, and then you try them on just to find out they squeeze you at your worst, hang off you at your slimmest and overall make you feel the opposite of glamorous. It's very rare that I go in to a store, find clothes, and walk out with clothes. If, on the off chance, I do decide to buy something, I probably have some alteration planned for said clothing, whether taking it in or changing it entirely. I don't feel there's anything wrong with altering the clothing you buy, but it can be disappointing to pay for an incomplete piece.
Of course we all sew so this is almost not a problem, especially with so many great patterns out there! Most times a pattern needs some adjustments to correctly fit your body and the end result is extraordinary! But how do you know what pant rise options are best for you body shape, or leg cut? What about shirts, long shirts, or waist-line shirts? The very first thing to remember is if you feel comfortable and confidant in what you're wearing, don't analyze it, it's already achieved your goal.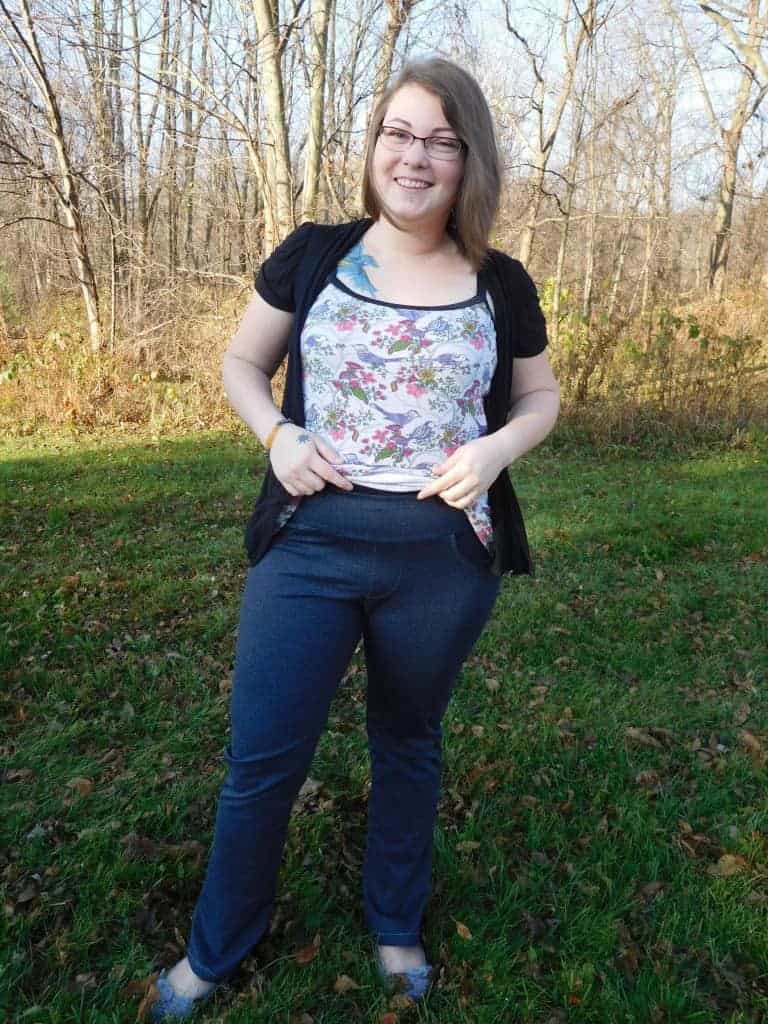 In inspiration of the new Goldilegs pattern, we will touch on pants first. In this first picture you can see that Jennifer has a shorter torso in relation to her long legs. If she wore high-waisted pants, especially with her shirt tucked in, her torso would appear even shorter and her legs even longer. To balance her torso and legs, she wears a longer shirt over her pants, as pictured below. You can see in this picture that she looks pretty proportionate!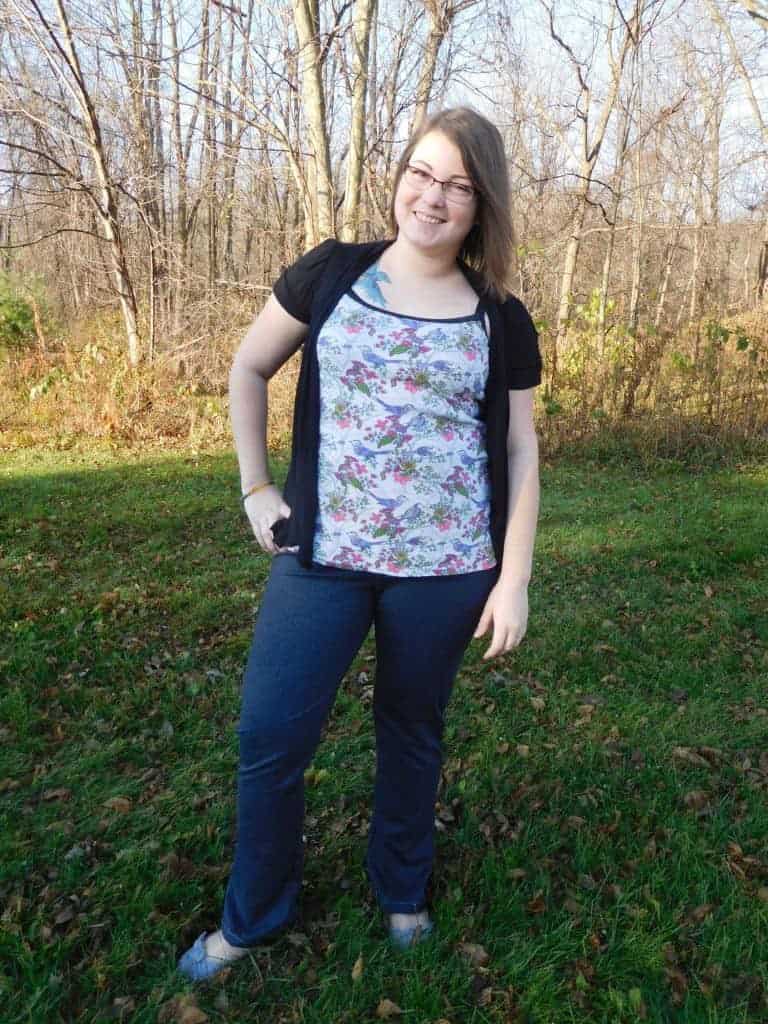 If you'd like to slim your waist, you're better off with a high to mid waisted rise as it can give the appearance of a slimmer waist. Also if you have shorter legs, a high to mid waist can flatter them making them appear longer! You want the appearance of slimmer legs? Go with a skinny or bootcut option as that leaves less material hanging off of you that can make you appear bigger. So what is a low rise pant good for? If you have a more straight figure or small waist, low rise jeans can actually make you look a bit more curvy! The same goes for a more bootcut or flared leg cut, these will actually make your thighs appear thicker.
As for shirts, if you'd like a slimmer looking waist you can go with a more fitted in the middle but long and loose at the bottom type top to bring the eyes to your thinnest area. Stitch Upon a Time has the Flora Top and Brazi for this. For a more curvaceous looking body, you can go with a top that is cut at the waist, think Stitch Upon a Time's Versa Cami (altered for your waist line) or a top that has a v-neck.
These are just some of the basics of a great fitting outfit to make you look and feel better. Luckily, Stitch Upon a Time has such a collection to help flatter all the body types!