We all love treats, I think importance comes in when you're defining a treat. A treat could be a piece of candy, a doughnut, or a piece of your favorite fruit. Raising kids has made me redefine my idea of treats a lot, mostly due to wanting to be a good healthy example for my kids.
When you think Halloween, first thought is usually candy, and lots of it. For my kids I'd like to make the  holiday about more than a piece/bag of candy. I want family time involved with laughs and bonding and more importantly I want to start these traditions so that I, myself, am inspired to do it more often. That's why this October I'm aiming to make the holiday about more, but my kids do love treats so bonding while making a treat sounds like the perfect plan! What better than a Healthy Halloween Mummy Monster?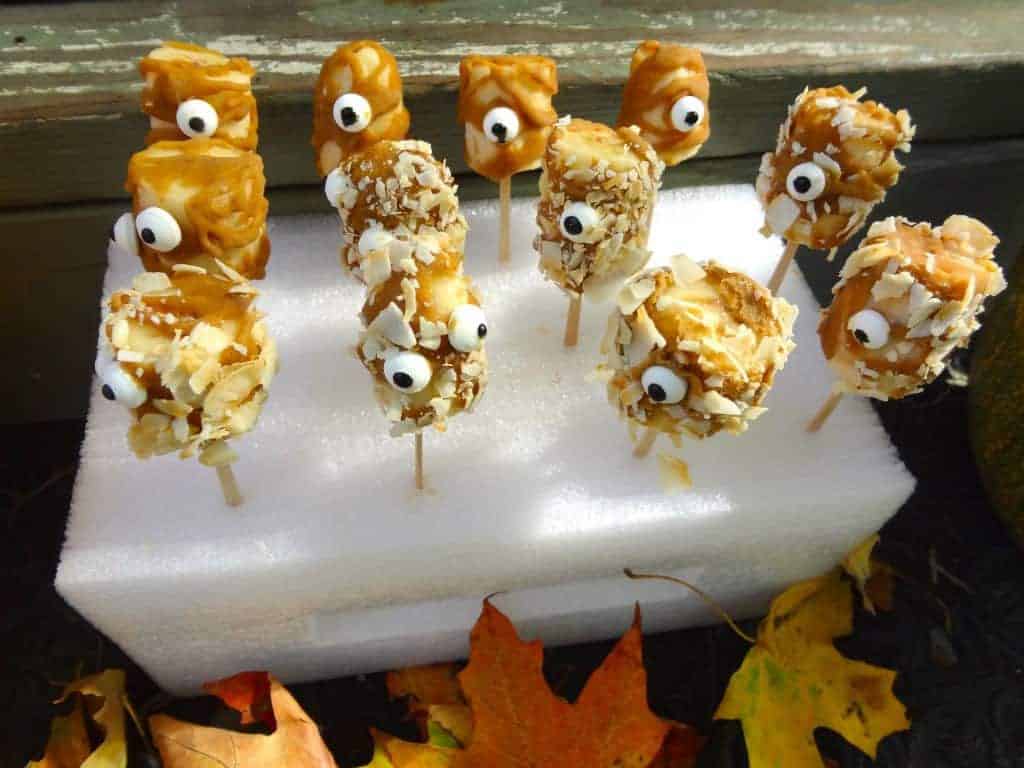 These lil guys are so cute and the more unrestrained the process of assembly, the better they turn out we found! The mummies almost gain personalities.
What You Need:
~Food grade cocoa butter
~Powdered Coconut Sugar
~3 large bananas
~Candy eyes (or chocolate chips)
~Sticks, popsicle sticks, or cake pop sticks
Step 1: Gather 3 large bananas, peel and slice into 1 1/2 inch thick chunks.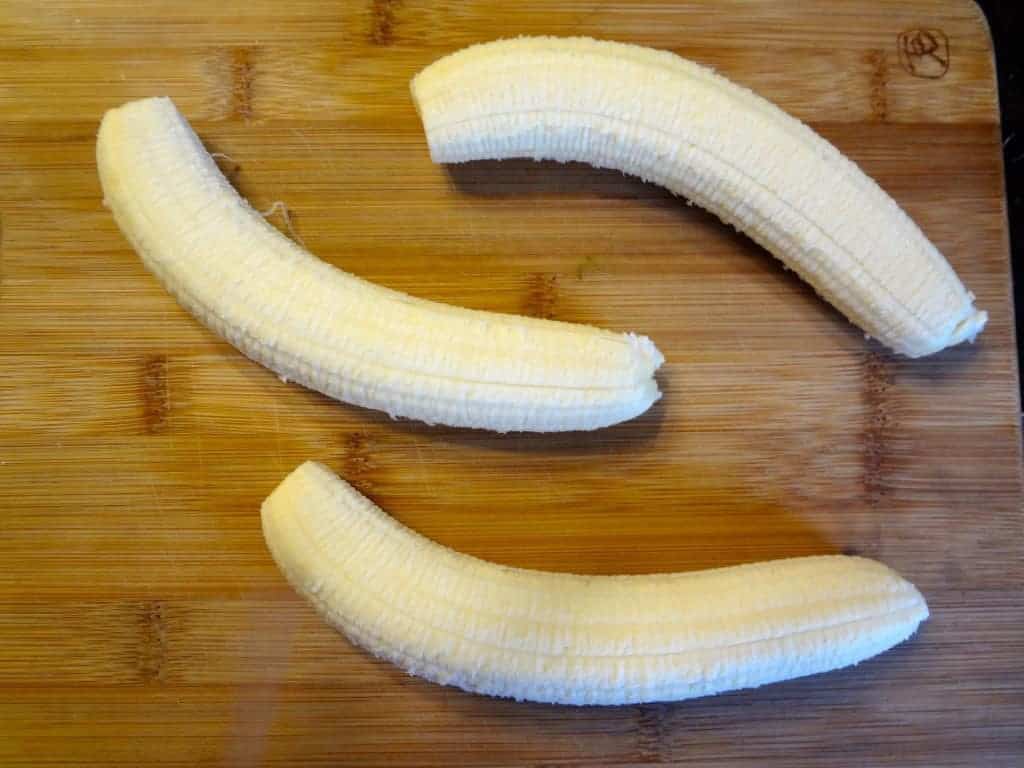 Step 2: Insert sticks, popsicle sticks or cake pop sticks into banana slices.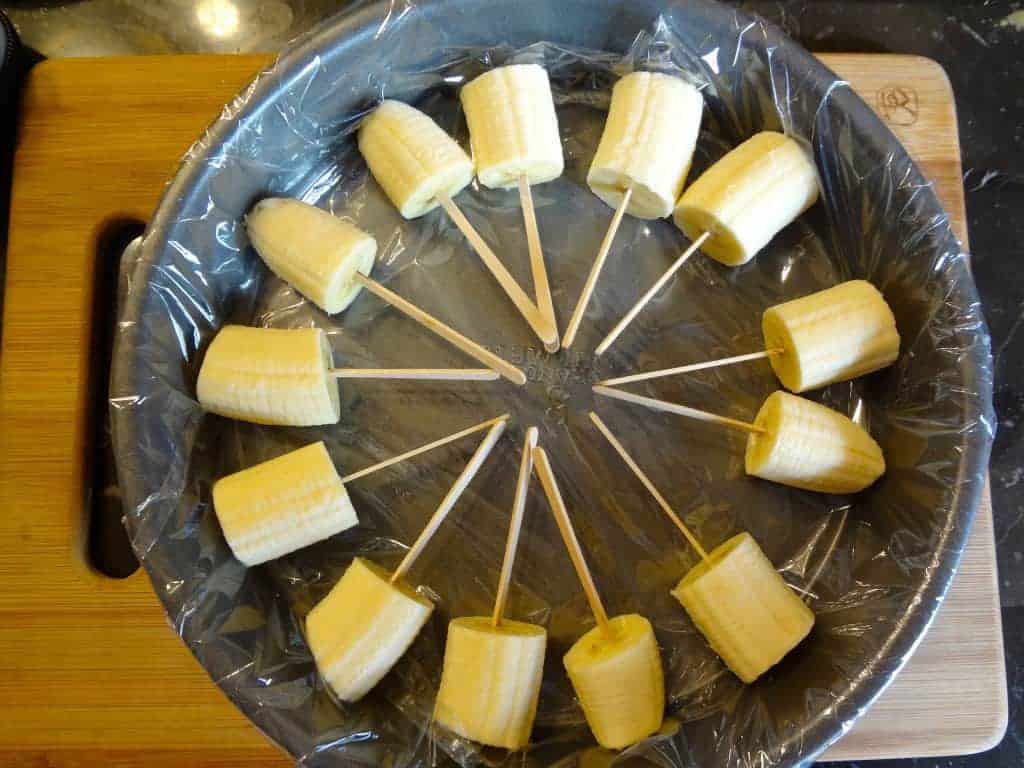 Step 3: Cover a pan with parchment or cling wrap and place sliced bananas into pan. Place into freezer for about 1-2 hours.
Step 4: Once Freezing time is up, begin to prepare the drizzle! Gently heat 3 Tbsp of food grade cocoa butter.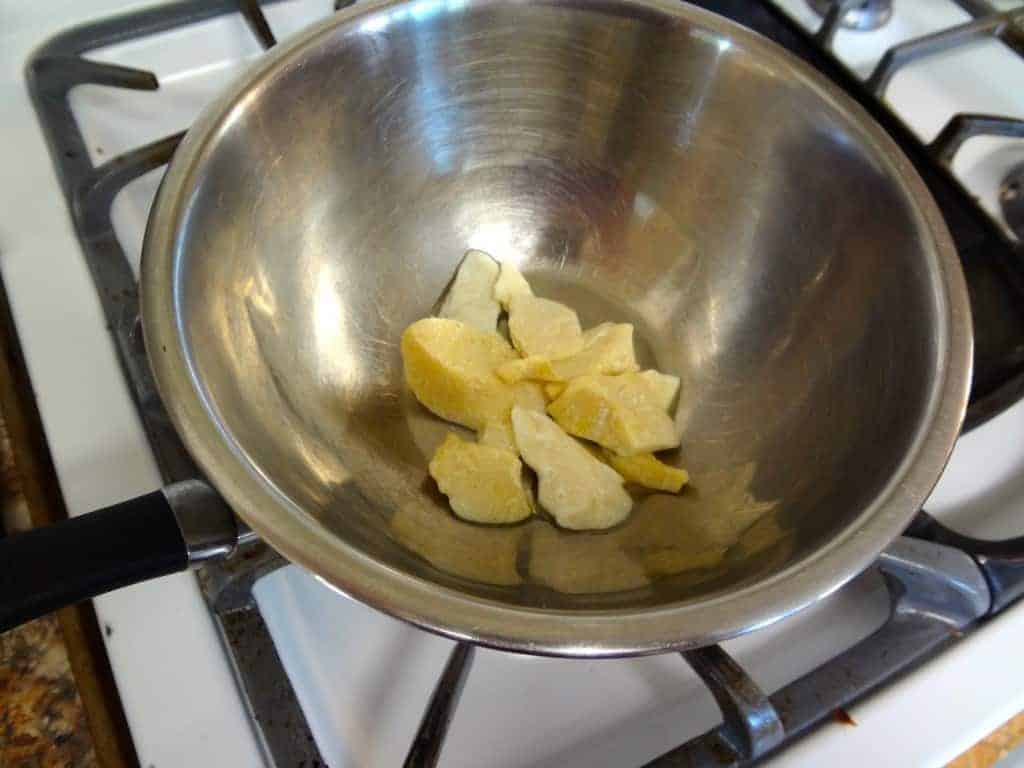 Melt until all chunks are gone.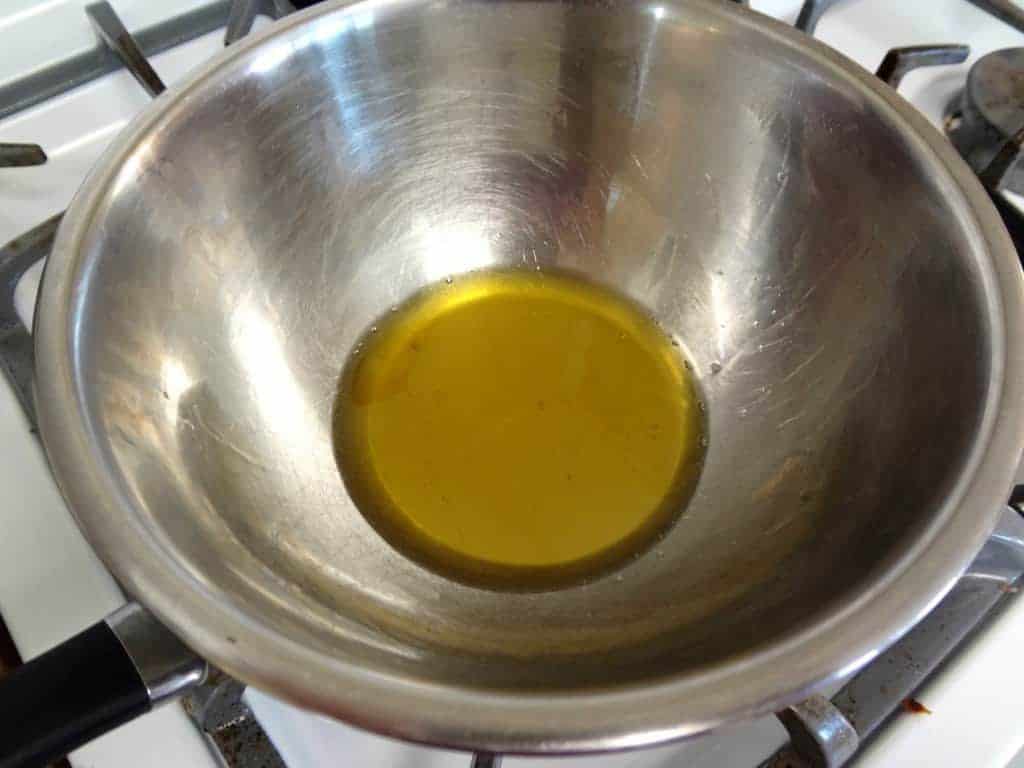 Step 5: Add in 3 Tbsp powdered coconut sugar.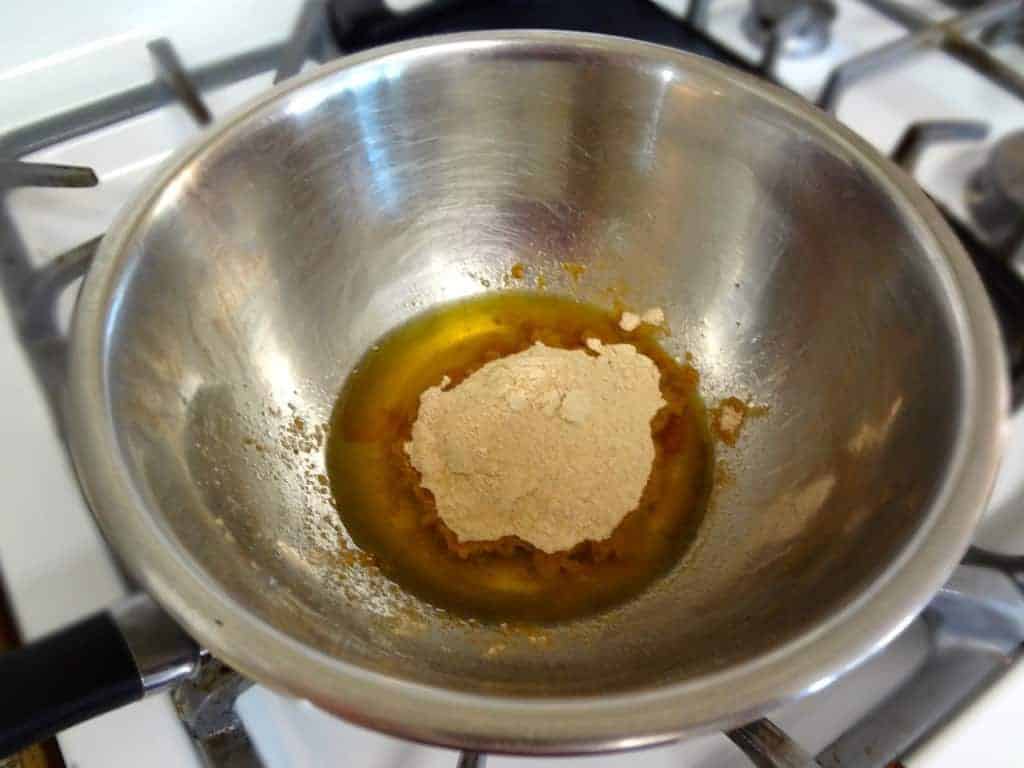 Stir until combined.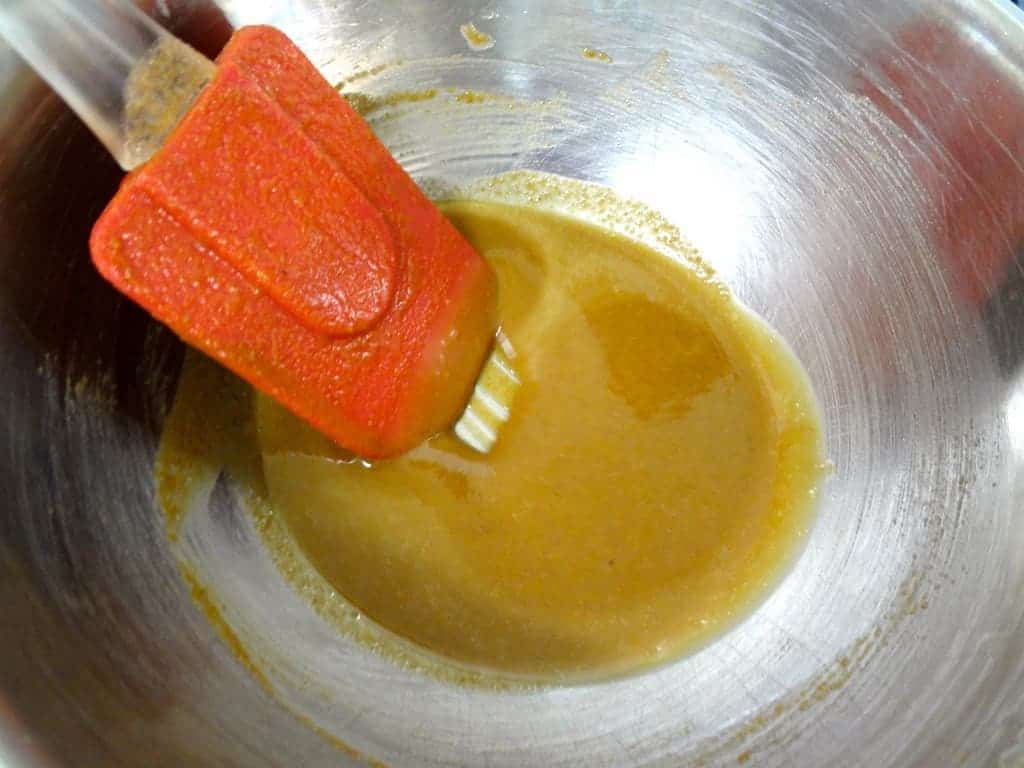 Step 6: Take each banana pop and drizzle a slight bit of the drizzle mixture onto the pop. Next place the candy eye on top as quickly as possible as the drizzle hardens fast.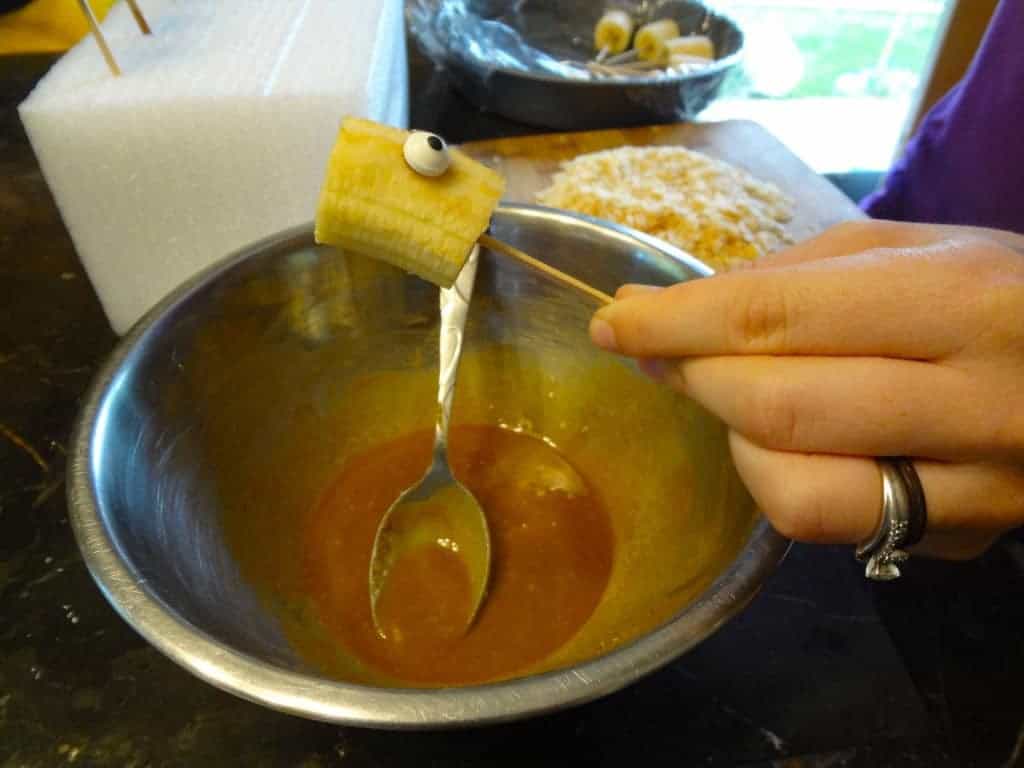 Step 7: Continue drizzling mixture onto pop until the wrap of your mummy is to your liking.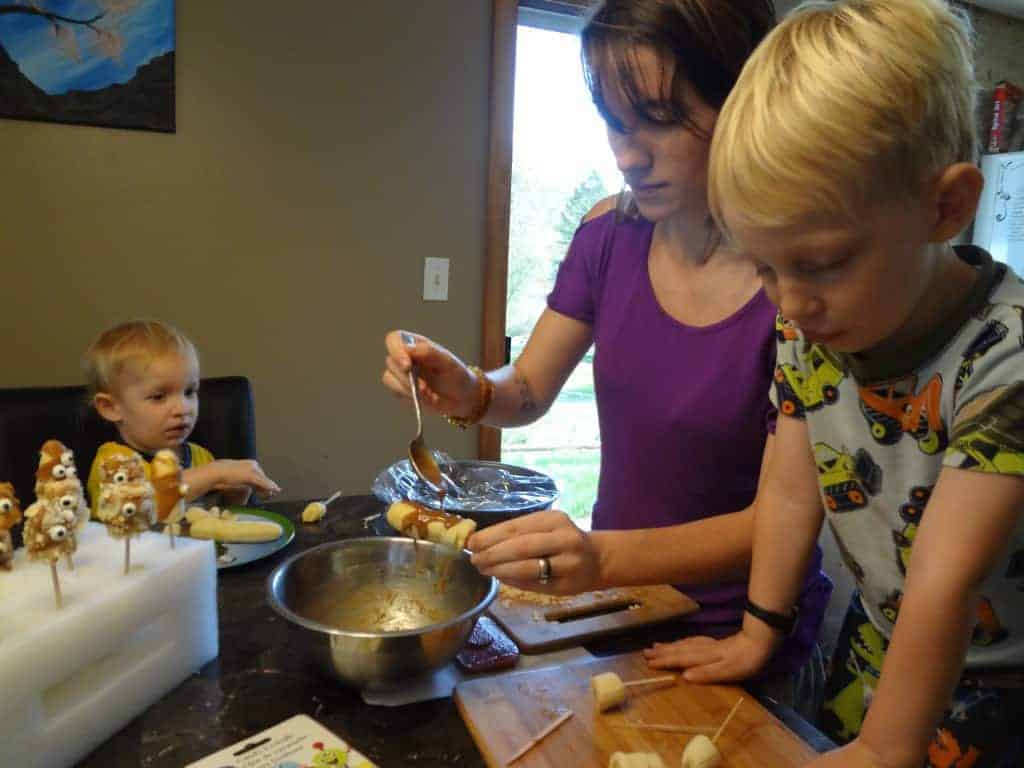 Step 8: (optional) Roll in toasted coconut for a more rugged look, you could also use natural food dye to color the coconut making the pops look more similar to a monster!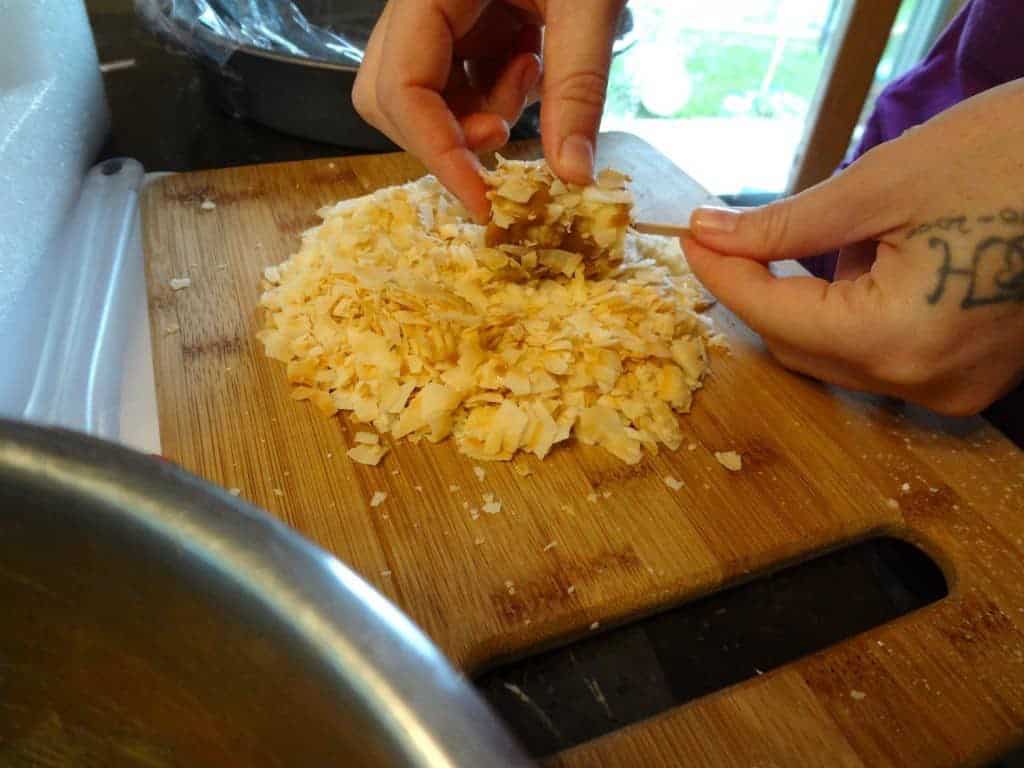 Place back into the freezer until ready to serve. I recommend making the same day you plan on enjoying them as bananas left in the freezer for too long go brown.
So there you have it! Cute Healthy Mummy Monsters. This treat was inspired by this post. These will go fast in a halloween party so don't be afraid to double the recipe.