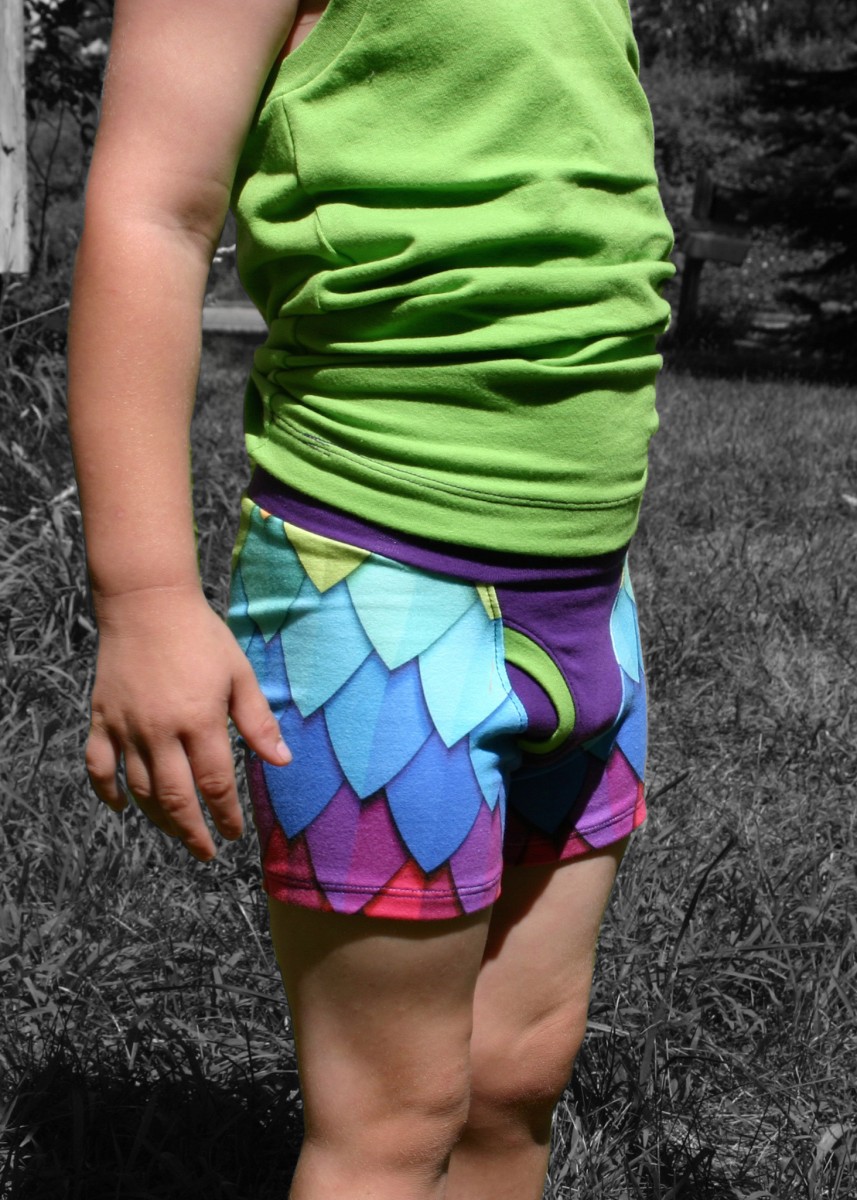 So you have all fallen in love with the Men's and Women's Boxerwear and if not, what are you waiting for? Sew a pair up and find a new addiction! Really though, how could you not love them? Absolute comfort and serious flattering as the main key points, I'll take it! That's why I'm so excited to share with you Stitch Upon a Time's newest pattern, Kid's Boxerwear. I foresee a ton of cute matching parent and Kid's Boxerwear pictures in the future 🙂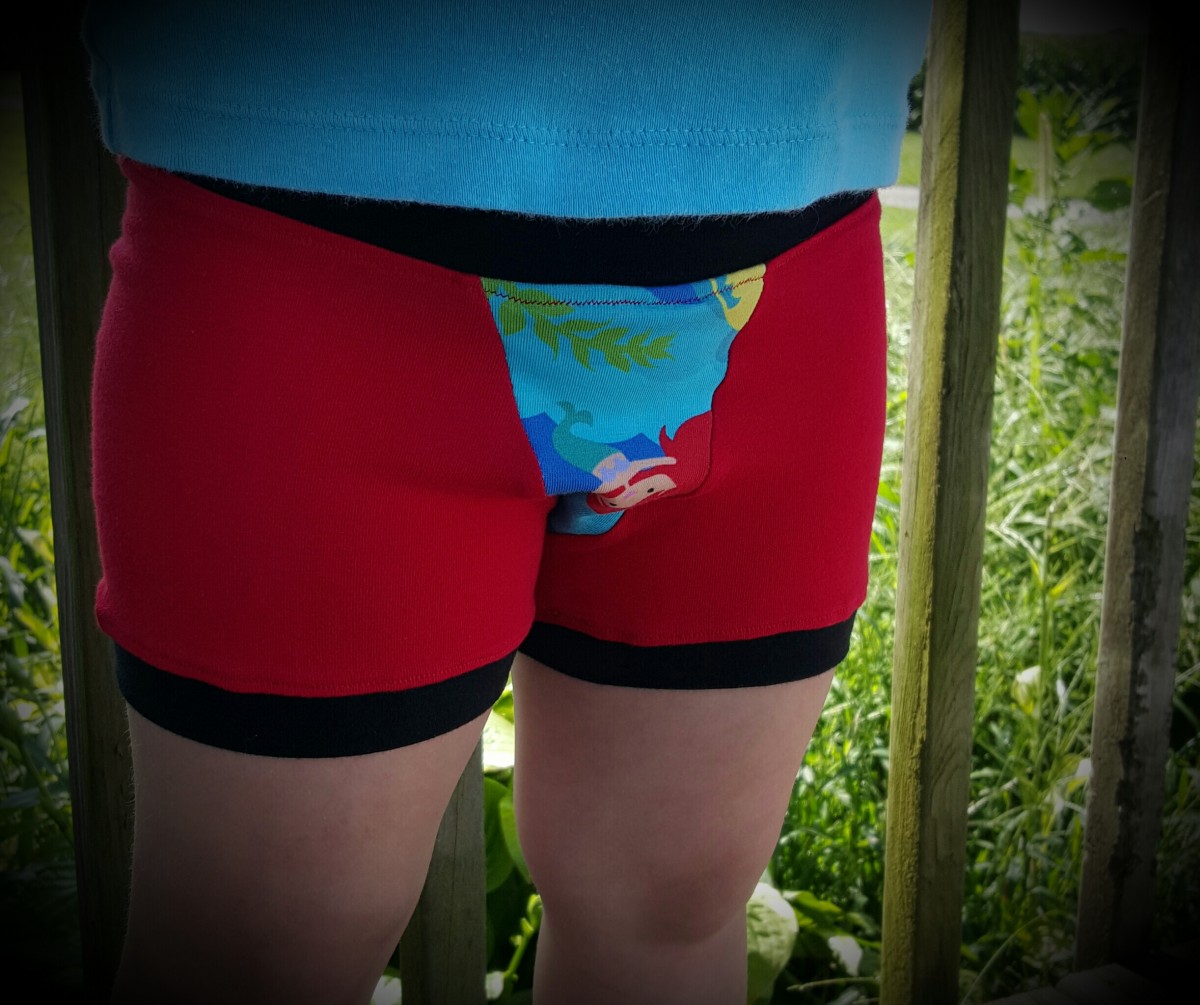 We all know kids grow at such odd rates at times and while the stores try to fit all in their sizing. Lets face it, a lot of our kids fall out of that size range. Whether we are dealing with waist too small, rise too long or vise versa, the frustrations with kids clothes fitting can be a pain and waste of money. We all work way too hard to waste any more money than we have to. Because you can sew unlimited amounts, you can now rest a bit easier when a perfect fitting pair of clothing gets forgotten or lost at a friends. Or worse, ruined by a potty training accident! How lucky you guys are that you have the extremely handy skill of sewing!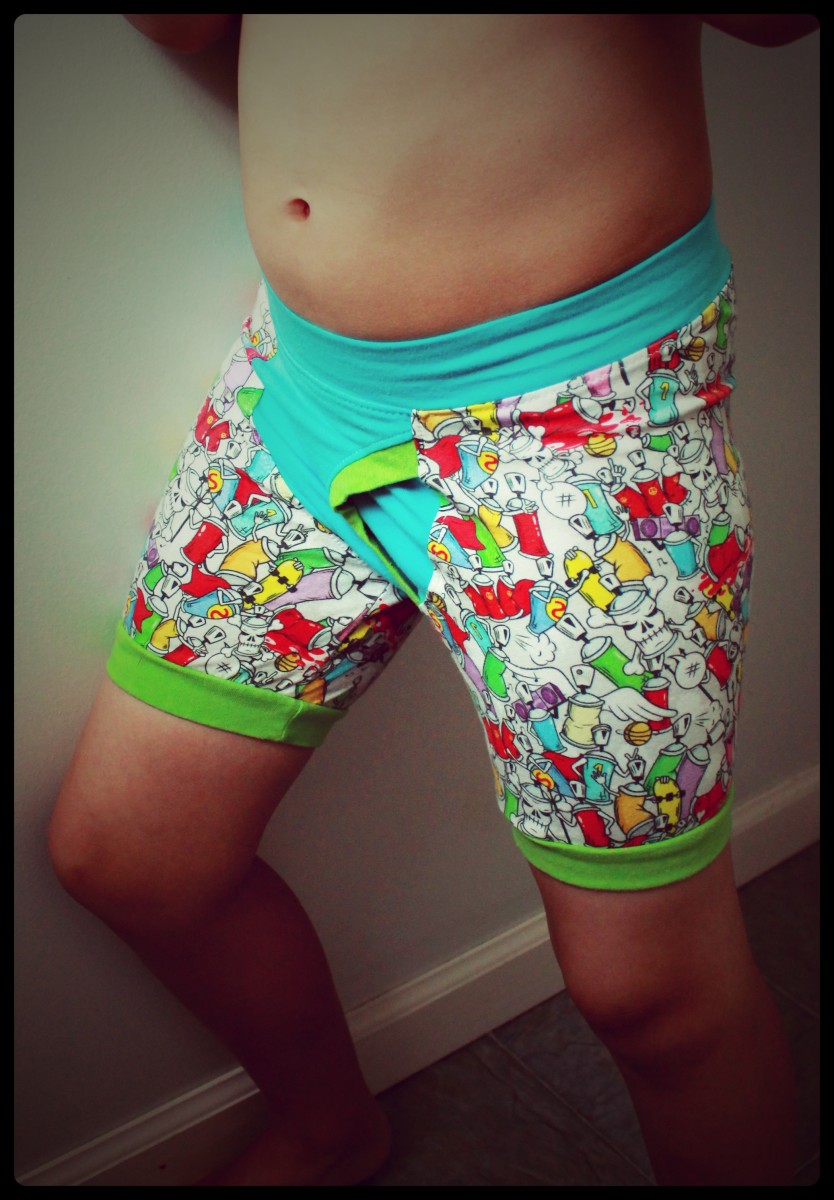 The Kid's Boxerwear is very similar to SUAT's Men's and Women's Boxerwear but smaller. The sizes featured are 12m, 18m ,2y, 3y, 4y, 6y, 8y, 10y, 12y. So your little one just starting out potty training or continuing their elimination communication journey will have a perfect fitting pair of undies. That 12 year old that you're realizing wants to express themselves uniquely in every way possible can now have custom undies that do just that! Not to mention that they have you, their hard working parents, to thank for those crafty undies! We can hope for gratitude, right? 😉
The only way I've discussed the Kid's Boxerwear use so far is as undies but they work amazing as shorts and even better under skirts and dresses! Another way that the Kid's Boxerwear can be utilized is as sleep shorts. They are versatile enough to be great uses for all of these things because of their stretchy-but-comfortable make up of knit and their forgiving fit.
So have at it! Make some Kid's Boxerwear in full solid colors or get crazy and use some of that cartoon themed farbic you've been waiting to use!  That's the beauty of handmade, you can make the exact thing you're looking for and feel proud about it!