So last week we gave you a few hacks that can help out in the sewing room and most were very low cost or free. This week, we wanted to share with you a few different tools that will cost you a few bucks but also add to your sewing mojo!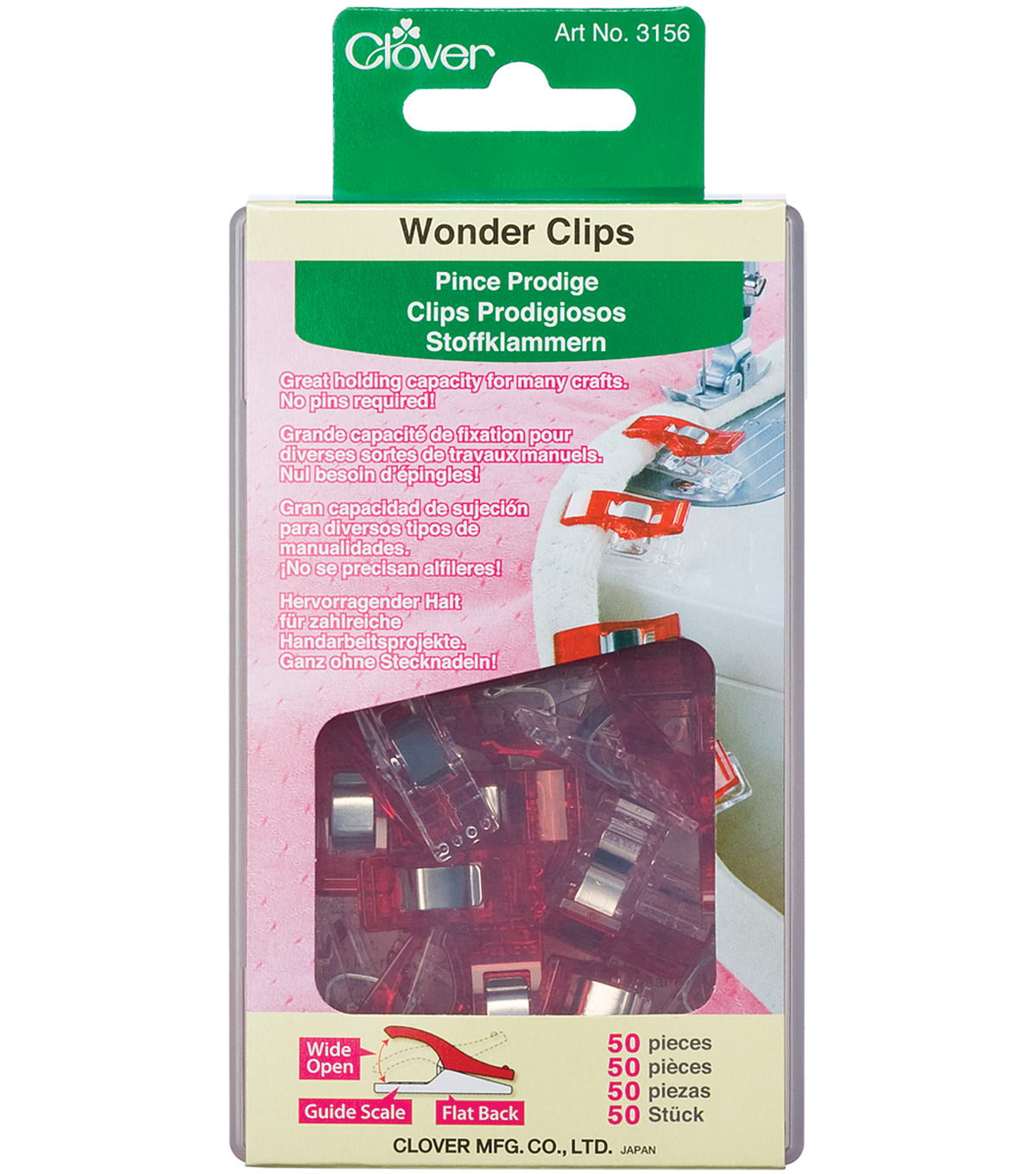 The first one is something I mentioned having in the knits post, Wonder Clips! They have their awesome purpose with knits as to not damage the fabric, but they also hold stiff curves together as well. Wanting to make a bag but that curve is driving you nuts? Clip it instead, not to mention there are no worries of bent pins!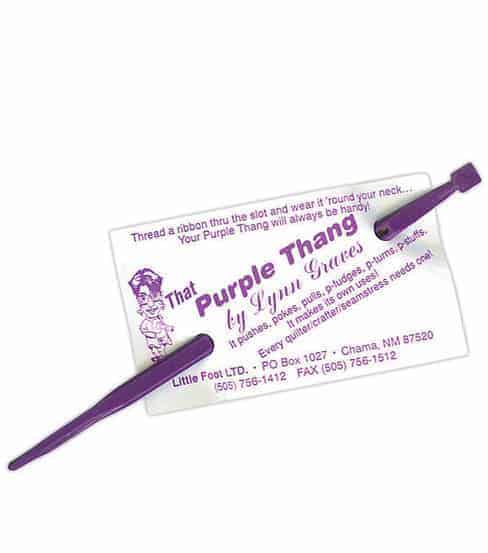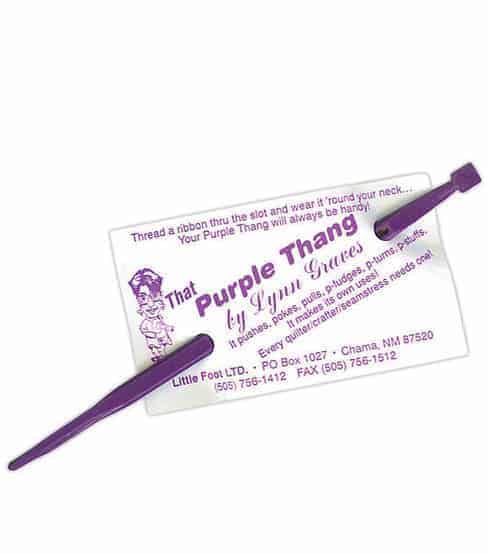 Next on the awesome sewing tools list, is That Purple Thang by Little Foot. Now this is really a jack of all trades! Not only does this lil thing turn out pockets of material with ease, but it also acts as a stuffer, an elastic/ribbon threader, and a bobbin puller! With the lack of sewing space a lot of us stitch junkies have, we can all use a tool with multiple uses!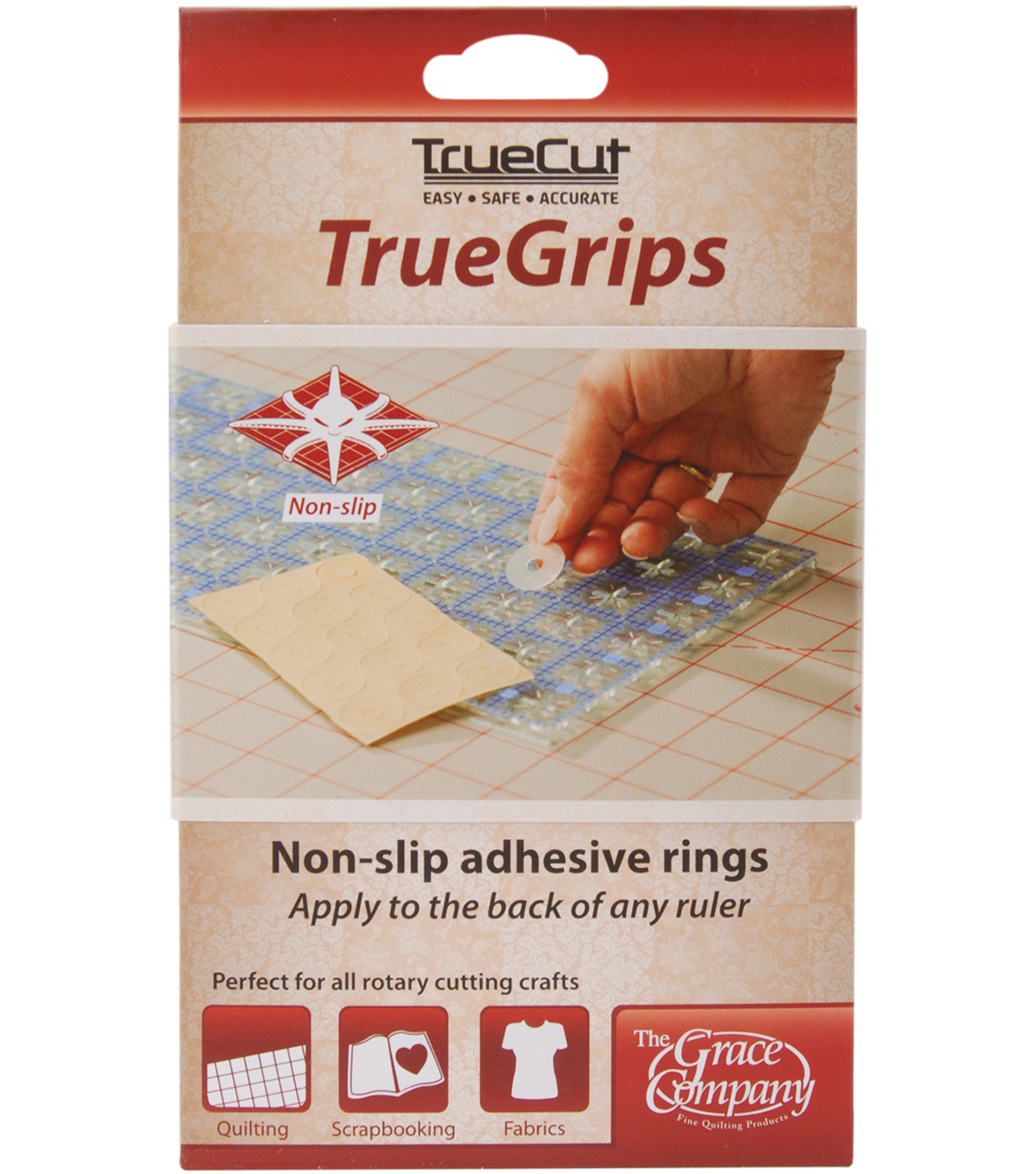 I know  a lot of us use rulers for cutting fabric, and if you haveyour sewing game down, it might even be one of those nice clear acrylic rulers. Like I said before, I don't have one myself but have used Jennifer's in that past. Now, there's nothing wrong with using a little arm muscle to really press that ruler down to keep it from slipping while cutting. Today I found a product that isn't needed but handy, and that is the True Grips from TrueCut. You just attach these clear bad boys to the back of any ruler and there you have it, no more slipping, even on that super slinky material!
So stitch junkies, was there anything on here you already have? If not did you find anything you now need? Well if its Wonder Clips you desire, enter the giveaway below! 🙂