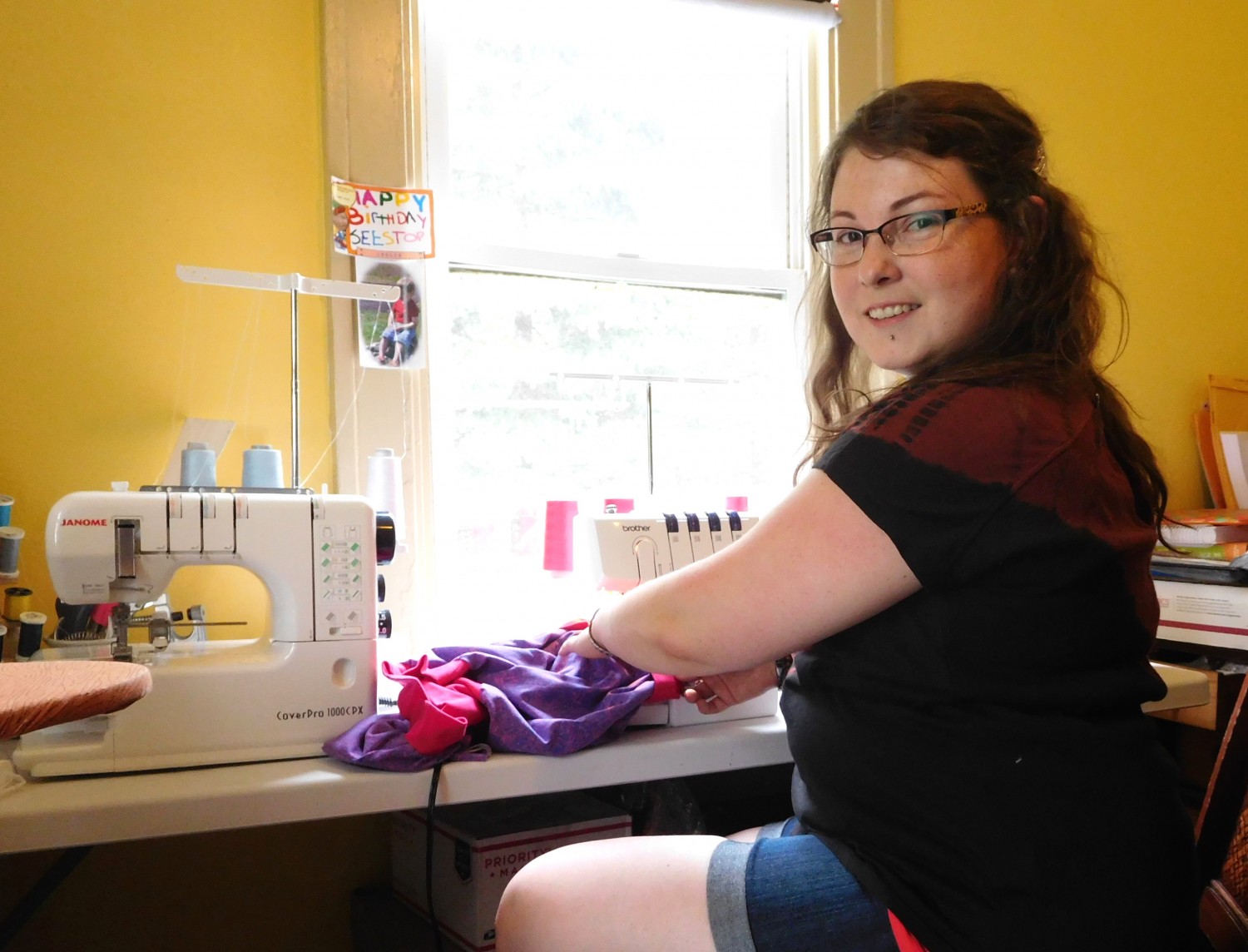 Welcome sewing geeks, sewing novices and those who are just passing by! If you don't recognize the name Stitch Upon a Time, you might have been hanging out under a rock! Or rather a large pile of fabric, we know how those projects can build up! Either way, we're glad you're here! If you're not new to the name, you may be wondering "Why the blog? Things are great as they are." We want things to be a little more personal, to give you a deeper look into what goes on, and a better way for us to connect with you all.
My name is Lakota and I'm a long time friend of Jennifer's, who is also known as the "Oz" behind the sewing curtain. She is who has shown you that you already had what it takes to get where you need, you just needed a little guidance! Whether that guidance is a pattern to express yourself, a general sewing question, or a sew along, Jennifer has been by your side! Hey, and maybe you made some great friends along the way in the Facebook chat.
My role is being "The voice for the business" on this blog, no pressure right?! In being the voice, I, rather this blog, will be the StitchUponaTime.com go-to for so many things! Sales, who doesn't love a discount?! Need free sewing tutorials? General sewing and SUAT sewing tutorials will be featured here!  Love the interaction of a sew along? Fear not, it will be here! Not sure what serger/machine to get? We'll feature sewing equipment reviews! Oh! And I'm sure you guys love to get free stuff? So you guessed it, there will be giveaways, big ones, small ones, and gigantic ones!  The most important thing you will find here, pattern releases! And because we know and understand that deep longing for the next pattern release, Jennifer and I will keep you busy in between time with general life and mommy posts.
Now, it would be horrible for me to mention giveaways and then not let you get a little taste, right?! So our first one will be included in this post, and the prize, a free Stitch Upon A Time pattern of your choosing. Not only is that an awesome giveaway but Friday (7/3/2015), will be the next pattern release and a multiple winner giveaway that may or may not feature a serger as a grand prize! So keep an eye on us and if you're from the Facebook group, it's ok to make the transition in full or participate in both the Facebook and here!
Enter to win the Stitch Upon A Time pattern of choice by filling out the GT form below by 11:59 p.m. EST on 6/30/2015