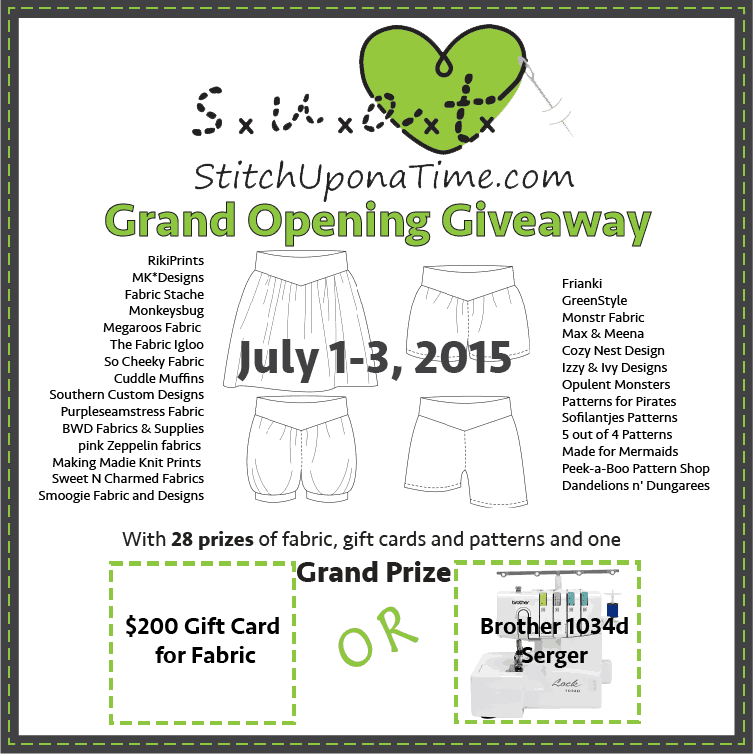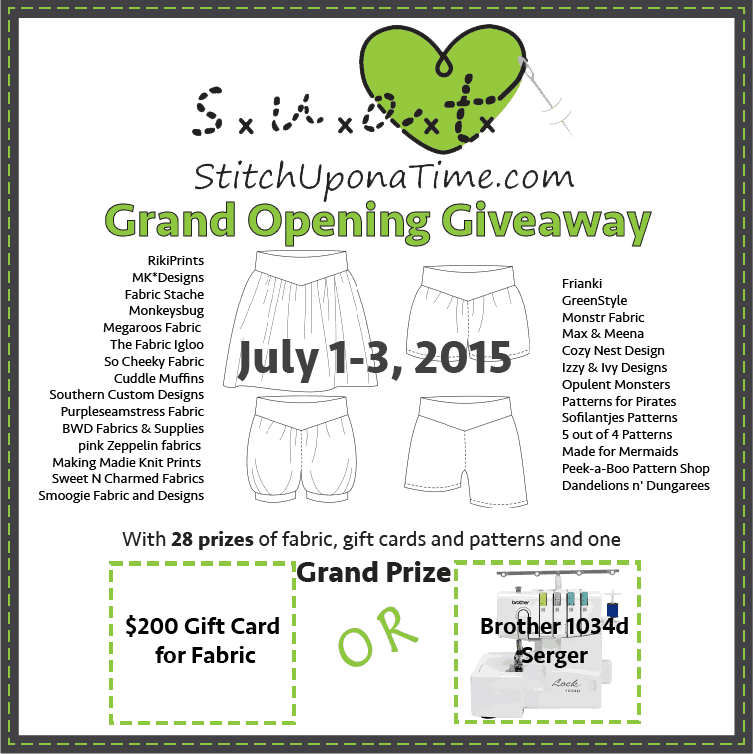 July is here and August is getting closer. For us here in Michigan, we are about to experience a very bittersweet weather period. Its going to be too hot to even sit without leaving a puddle of sweat, yet you fear the end of summer. What's a girl to do to keep her cool during this time and enjoy the summery sands left in the hour glass?
No longer fear the face-meltingly-hot days! The Willow Shorts & Skirt pattern is here. After making this pattern, you will be relaxing and sipping island themed drinks in the breezy warm sun in no time! Hey, a girl can dream! With the Willow pattern, you will be cool and breezy doing anything the summer heat throws at you. Stitch Upon a Time's new pattern features Fitted Shorts, Bubble Shorts, Billow Shorts, and a Skirt! Thats right, ditch the suffocating pants, the too tight capris and the long maxi skirt (that last one may be hard, maxis are so cute). I can't be the only one looking to boycott uncomfortable clothes (a.k.a. pants) all together, right?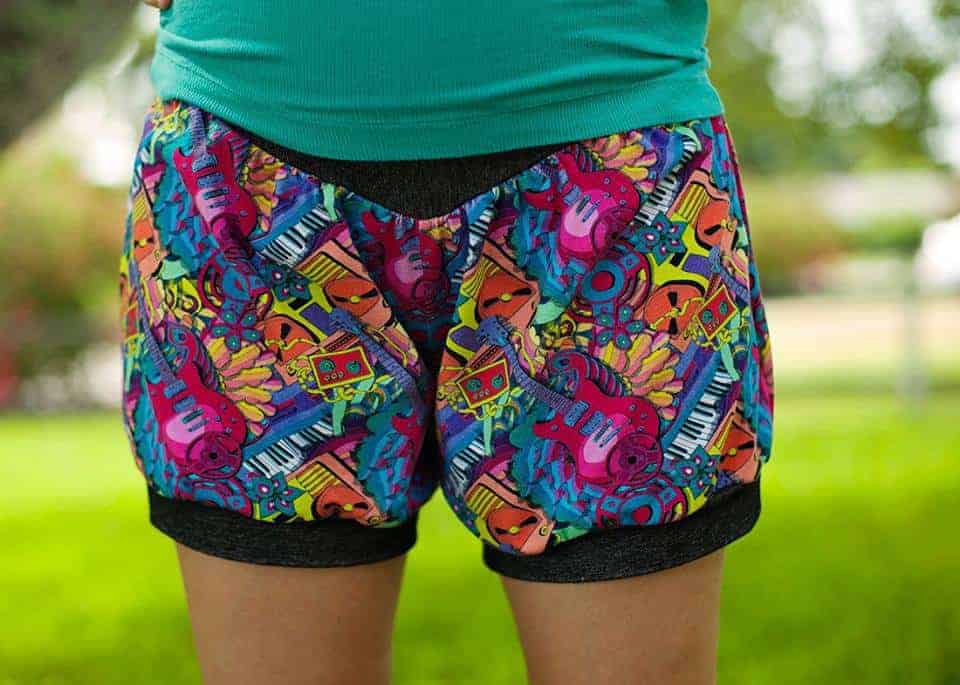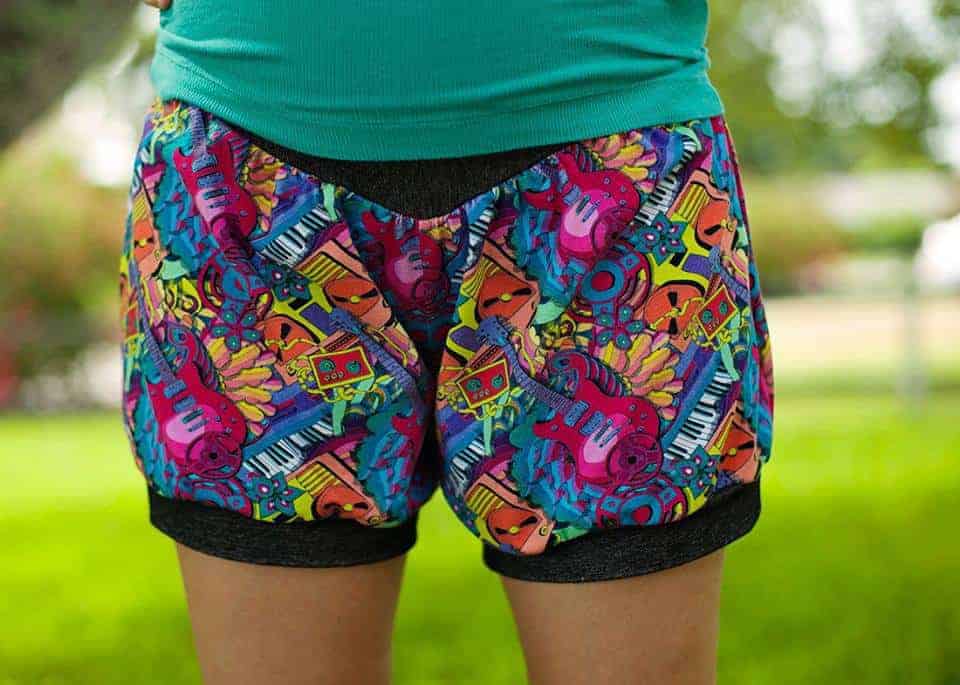 The pattern calls for knit fabric which can offer some amazing benefits to your pieces like softness, stretch (think comfort & fit) and moisture absorbency. Each style of this pattern is so customizable to your own personal style. Maybe you're looking to be airy but show off that beautiful hind quarter you were blessed with?! The slim fit shorts hug and breath just where you need them to! Bubble shorts are probably my personal favorite, they have that vintage renaissance feel with a more modern approach. Ok, I confess, I really like the rear bubble accentuating properties of them too! The Skirt has a wide figure flattering top band to really bring out the hourglass shape in your body. The Billow Shorts scream comfort and cute. The Billow Shorts are a good match for a long day out and about while still being comfortable enough to sleep in.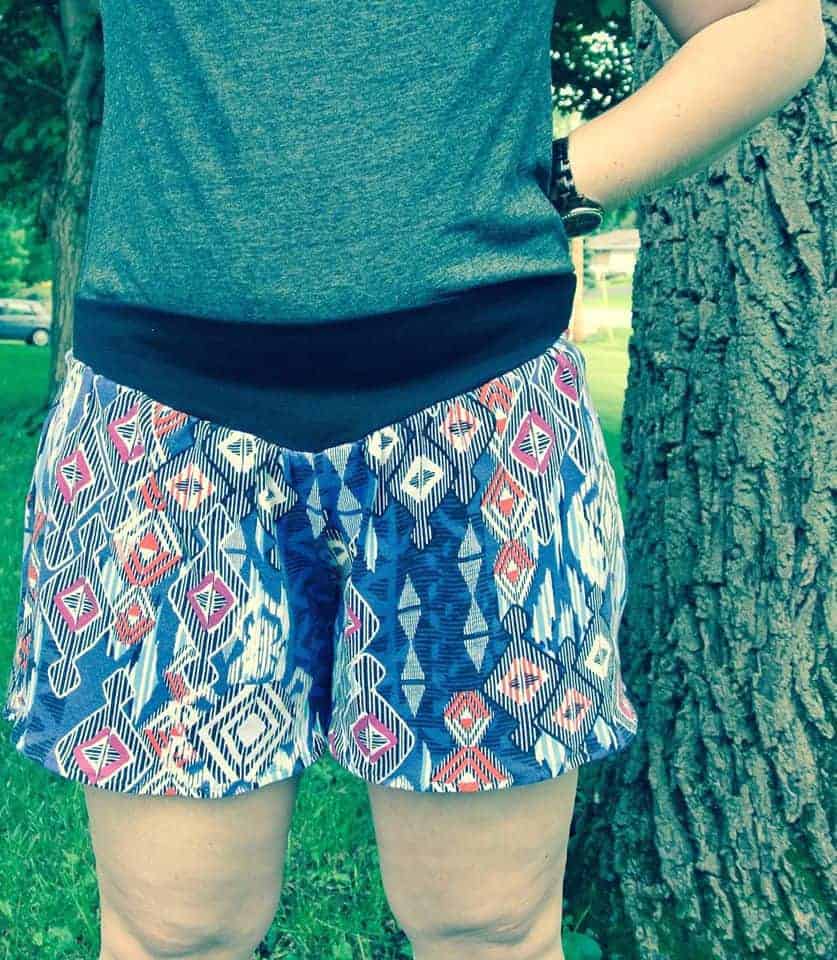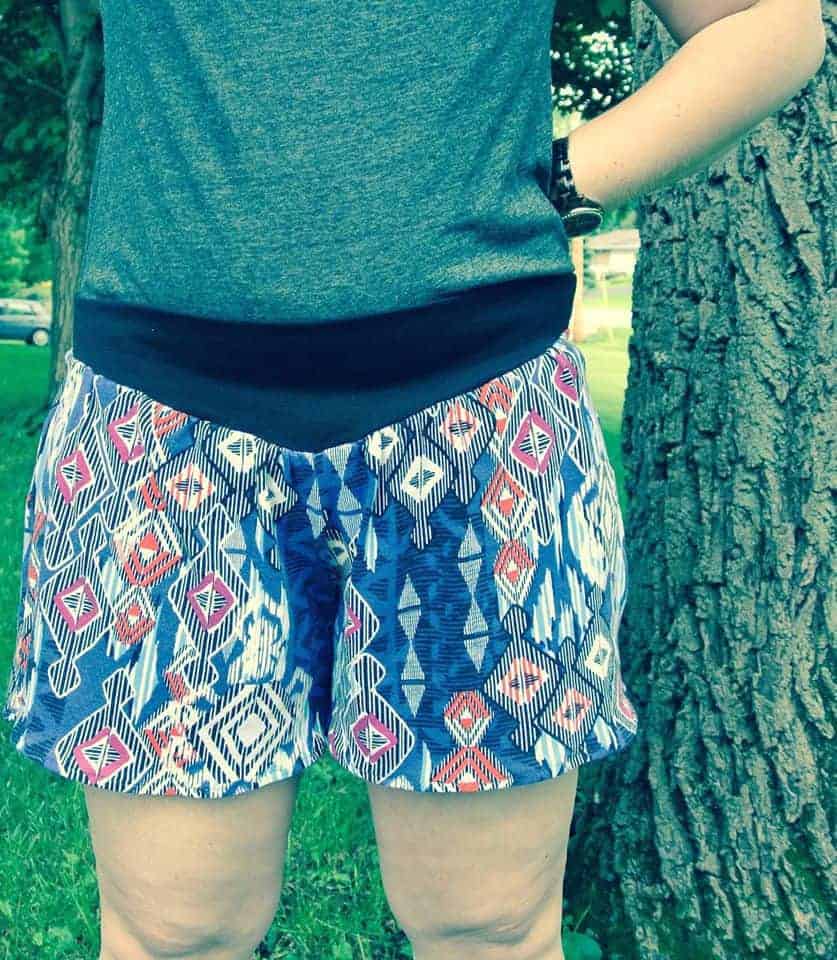 This pattern was inspired by a fan suggestion, so don't think the fans voice goes unheard! Keep suggesting, thinking and helping out! Stitch Upon a Time really wouldn't be here without you guys. Your support and encouragement is really a shining point in the SUAT community. We want to give back to you! Use coupon KEEPCOOL for 30% off through 7/9.
This is the official grand opening of Stitch Upon a Time, lets celebrate with a giveaway! A BIG one! There will be multiple winners, multiple prizes and a grand prize of a Brother 1034D serger or a $200 gift card for fabric(winner's choice). Some of the prizes include patterns, pattern bundles, sewing equipment and of course custom fabric! So what are you waiting for? Enter in the giveaway tools widget below my name! There are lots of entry opportunities! Good Luck Stitch Junkies!
Sew it and Show it!


Here's a list of our wonderful sponsors and their generous prizes.
Follow the entry form to check out their sites for a chance to win!
RikiPrints -Fabric pack and Gingher rotary cutter($100 value)
Southern Custom Designs – $21 gift card
Purpleseamstress Fabric – $25 gift certificate
BWD Fabrics & Supplies – 3 yds fabric, PPD
Pink Zeppelin Fabrics – $25.00 store credit
Making Madie Knit Prints – 1 Yard fabric
Sweet N Charmed Fabrics – $50 store credit
Smoogie Fabric and Designs – 1 yard of Patriot (girly version)
MK*Designs – 2 yards custom printed fabric of buyers choice from in stock fabric
Monkeysbug – 3 pack of patterns of the winners choosing
Megaroos Fabric – Yard of New Monster Fabric
The Fabric Igloo – 1 panel
So Cheeky Fabric – $25 store credit
Cuddle Muffins – MFRB grab bag, mystery prints. 1/2y+
Made for Mermaids – 1 free pattern of choice
Opulent Monsters – $25 shop credit
Patterns for Pirates – 1 pattern of choice-no bundles
Monstr Fabric – 1 free yard and 1 panel of their choosing
Sofilantjes Patterns – Pattern of Choice
Peek-a-Boo Pattern Shop – $25 gift card
5 out of 4 Patterns – Pattern of choice
Frianki – Three free patterns
Izzy & Ivy Designs – Choice of PDF or Paper Pattern
GreenStyle – 2 patterns of winners choice
Dandelions n' Dungarees – 1 Free pattern of winners choice
Cozy Nest Design – Choice of pdf pattern
Max & Meena – Pattern of choice
Fabric Stache – 2 yards Cool Watercolor Horses, and a matching panel