StitchJunkies! It's been a while, as we all know life can get busy and with the holiday season life gets even more busy. Thankfully figuring out what to wear for each family gathering and New Year's party won't be something you're preoccupied with!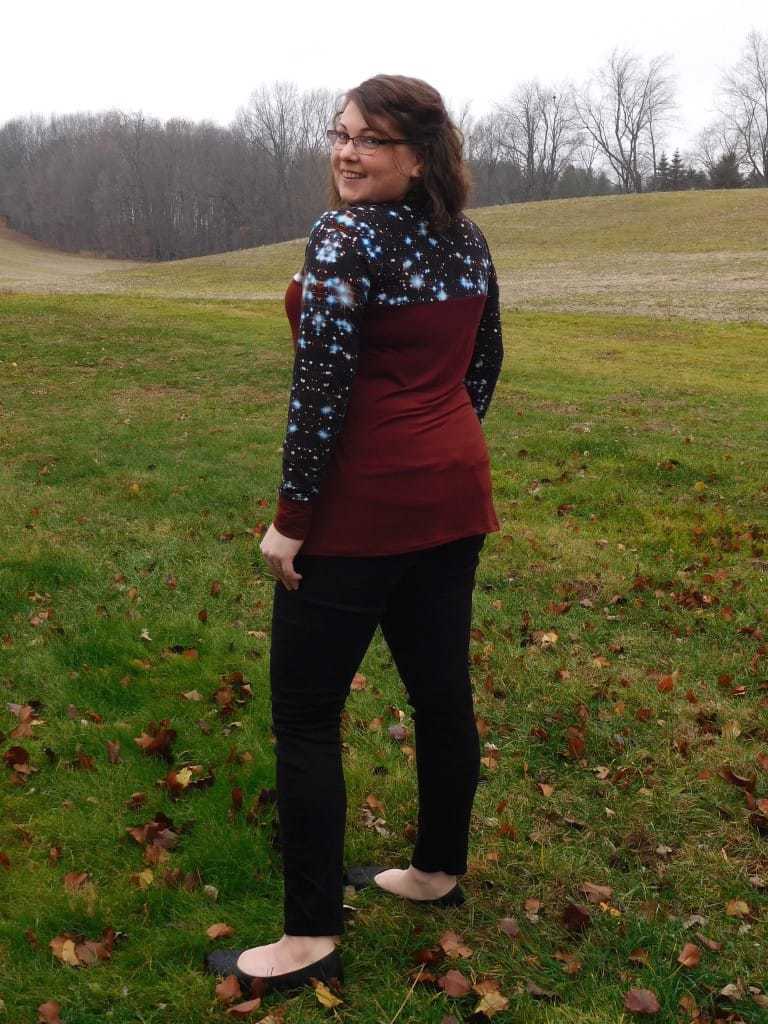 The Merryweather Pattern is the perfect addition to your wardrobe right in time for those cherished (or dreaded) family gatherings 🙂 I can't be the only one with a combination of those feelings, right? With two shirt-length body widths and an extra width for the tunic and dress length, the Merryweather pattern is perfectly flattering to every body shape and makes sure to hug you where you need while being kind to problem areas. This pattern features an optional color blocked bodice line that really brings the eyes up and creates a great silhouette.
I know, I know, details right? The Merryweather pattern is full of options! Need the perfect T-shirt for lounging and casual wear, this pattern includes it.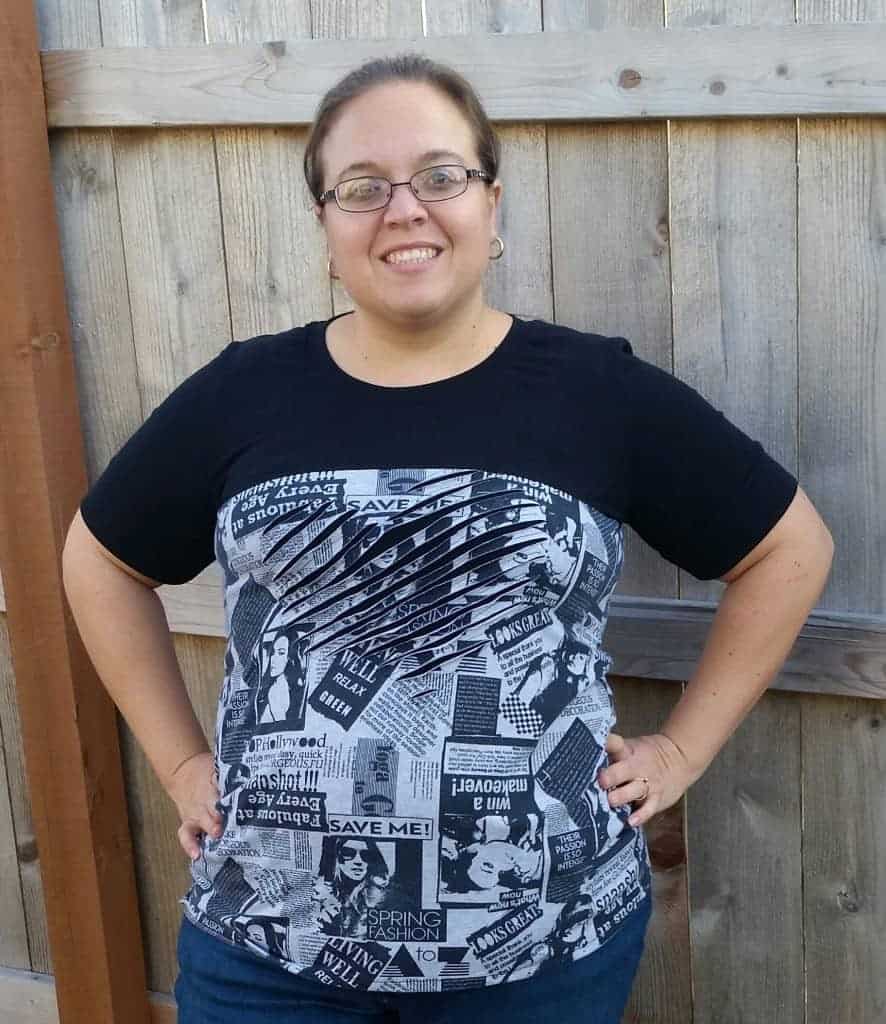 Need a shirt that is dressy but not overdressed? The 3/4 length sleeve and tunic option adds elegance to any outfit without too much flare.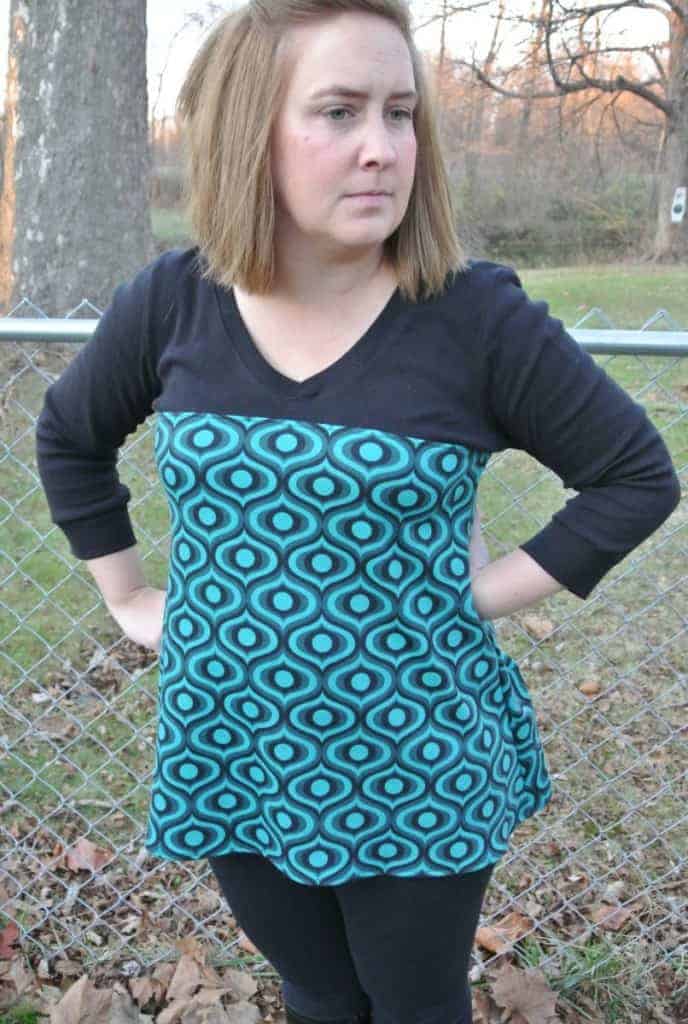 These options are great for this warmer than usual winter we are having so far, but what about the cold impending winter we all know is coming? There is a long sleeve option in the pattern as well!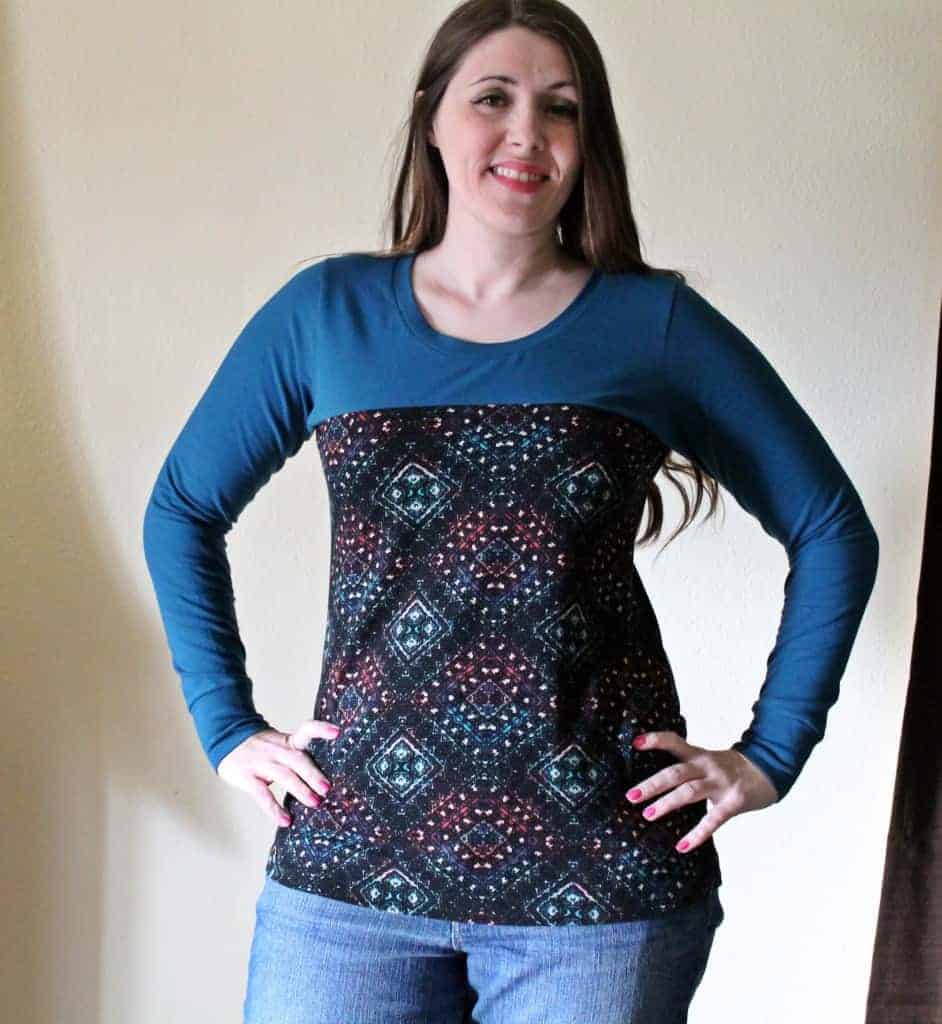 Love leggings or your newly made Goldilegs? Pair them with the dress option that's also featured in the pattern for another cold-weather option. Or go bare-legged if you're lucky enough to live in a warm climate.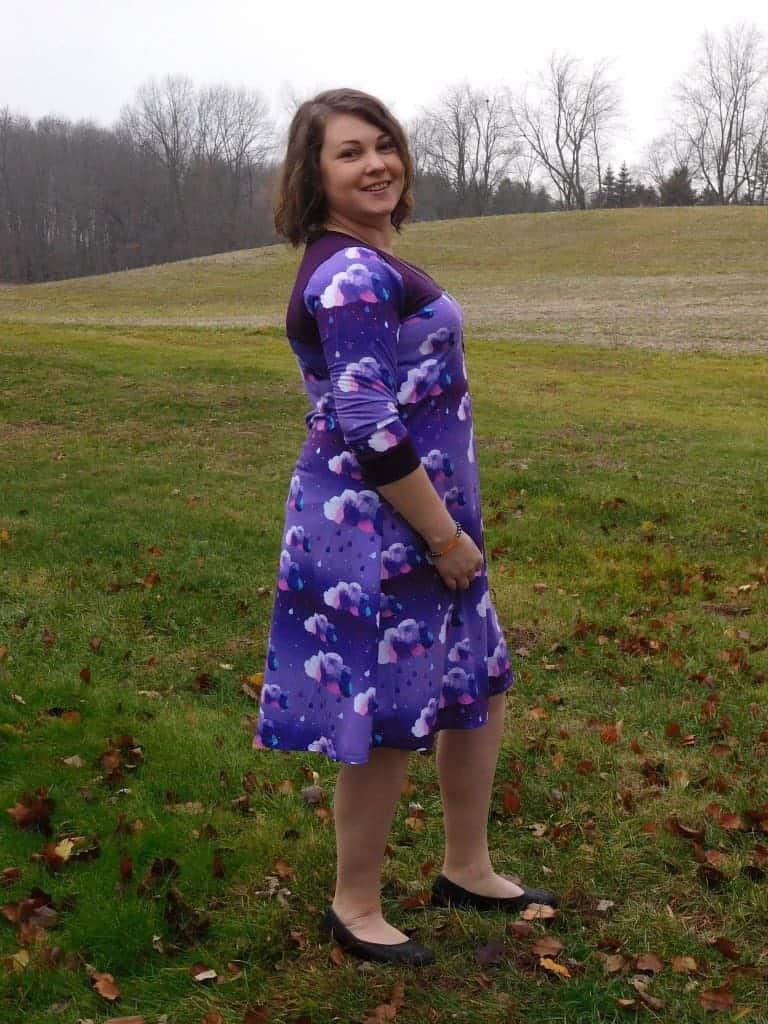 Even more details? Of course! You have the ability to sync up the perfect garment for your taste and body type by choosing between cuffs or hemming on the sleeves and choosing between the three neckline options. The neckline options of Merryweather are probably my favorite variations in the pattern! You can choose a round neckline, a v-neck, or my favorite, the folded over turtleneck. Each of these options can really add the perfect touch to your garment!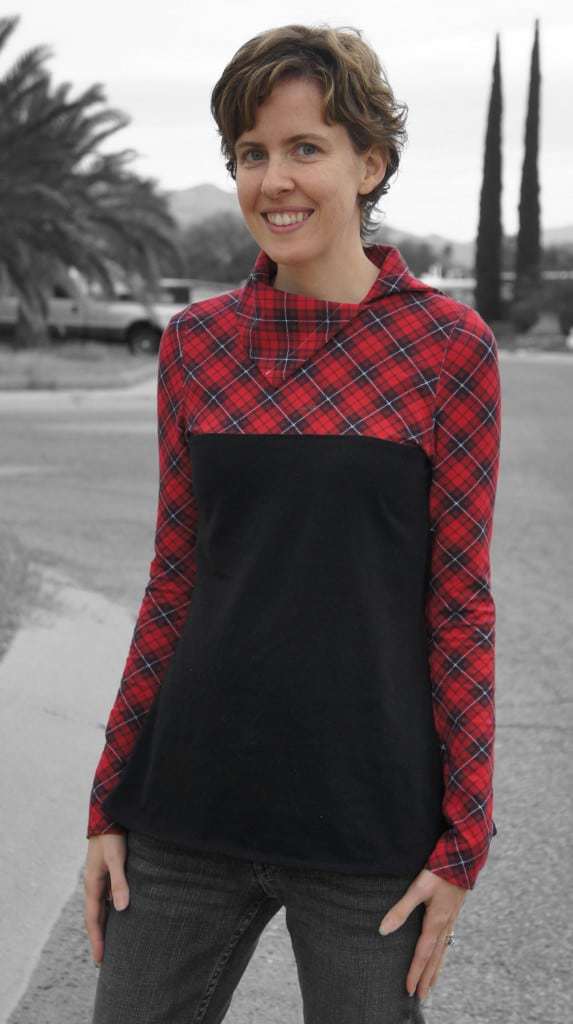 So what are you waiting for, grab your copy of the Merryweather Pattern (at 25% off through 12/15/15 using the code merryweather25) and really bring in the new year looking and more importantly feeling great! Don't forget to sew it and show it in our Facebook Chat!