A great big sunshine-filled hello from New Mexico, in the southwestern part of the US.  I am Joan @Joan.in.Stitches and I love sewing and sowing.  If I am not in the garden, I am behind a sewing machine, or preparing for (or experimenting in) one or the other.  Sewing since five, I feel lucky to teach adults and kids in my home town. It gives me great joy to see students learn and elevate their sewing game one stitch at a time. 
I also love a good hack. Why not get a little more from the patterns already in your library? Make it, love it, then make it again with a little change! If you do not have the Seneca yet, now is the time because Jennifer has graciously committed to helping our neighbors in the Southern Hemisphere with proceeds from the sale of this pattern.
I have been intrigued by the Stitch Upon a Time Seneca pattern for a while now, and recently made one with a little twist on the sleeve and would like to share. I was inspired by the "Twist Sleeve Tee" a major ready to wear company had advertised. It was not in my size or a fabric I would wear. So, it seemed sensible with Seneca's dolman shoulder seam to make it myself.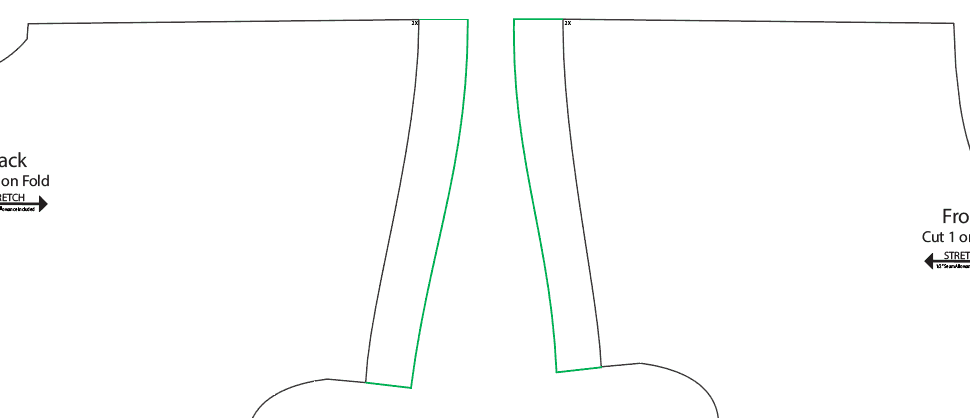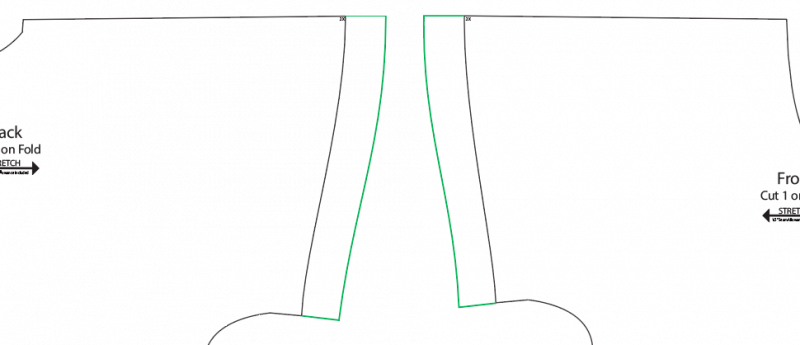 When tracing off the front and back sleeve portion of the pattern, I extended the length of the sleeve by one inch on the Front and the Back (green lines above).


I chose to make a notch half way between the neck line and the hem of the sleeve (ping triangles above). Next time, I might make this extension a little (1/2 inch) larger to accommodate the knot. This is curry colored rayon blend from Joann. Hopeful for enough leftover for a pair of Ursula leggings.
I serged the raw edges of the shoulders and then sewed the seam from the neckline to my notch, (which had turned into a mark, since serging the edge obliterated my notching efforts). It is a learning experience, right?
Tip: Take care to back stitch at the beginning and end of this seam.
It turns out I did not need to serge those raw edges at all, because I turned the edge under 1/4 inch and again 1/4 inch, and top stitched those edges from the neckline to the hem, but sometimes serging an edge helps with getting it turned under. Either way, I am happy with the result!  Bonus points for guessing what the list is under my acrylic sew steady table!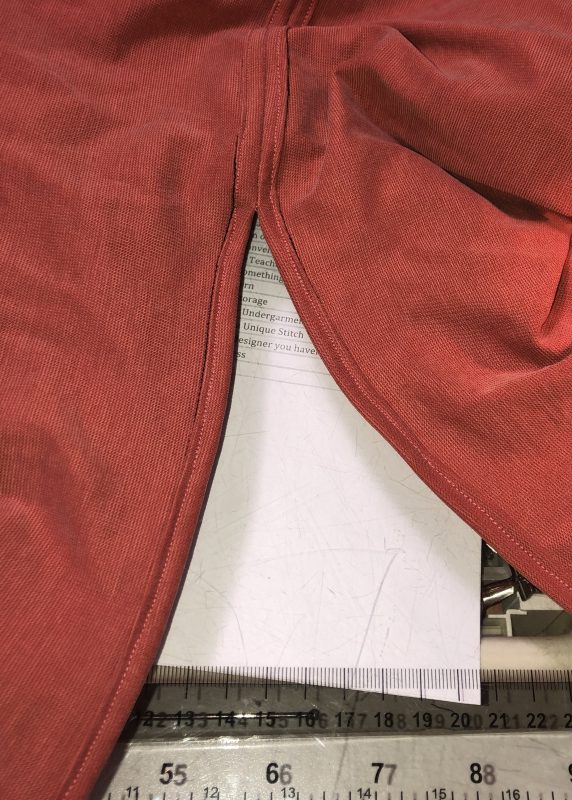 I dearly love my open-toed embroidery foot, if you sew with a Bernina it is #20. It makes so many of my favorite sewing techniques easier. Especially hemming and top stitching.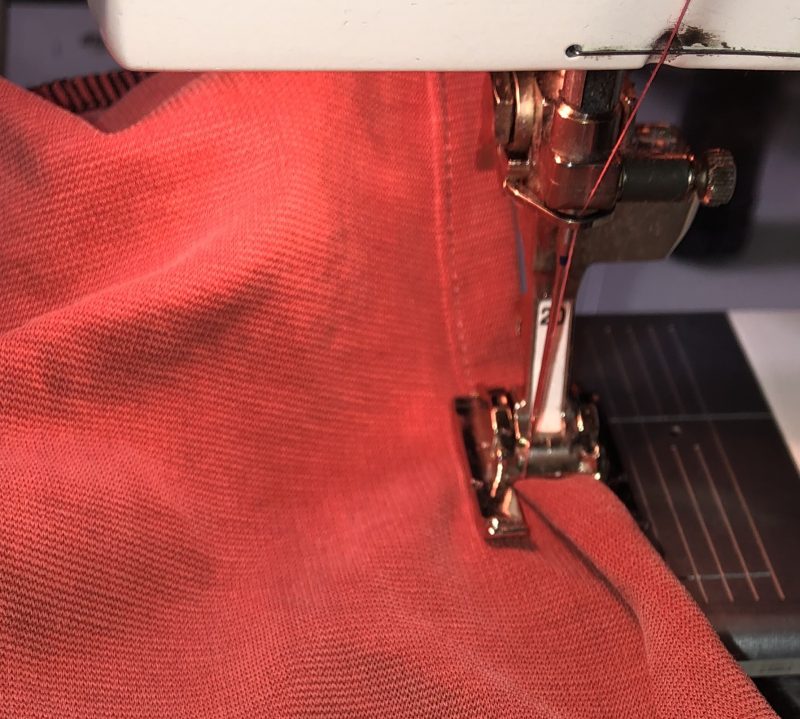 I used my largest pin, or an awl, to get this squishy rayon to feed evenly under the beginning and end of this hem. I am fortunate to have a machine that allows me to move the needle in several positions, to make this part, hemming and the above top stitching easier. You can leave the open edges to hang loose or tie a knot!
Complete the rest of Seneca as the pattern directs. I chose View A tunic length (without the ruffle), and did a little hacking there too, but will save that for another post. I love that this is a fun, fast, and simple pattern that can be changed up and worn different ways. I was delighted, but not too surprised, to get a rare and much appreciated compliment from my husband when I wore it! I love how it turned out.
If you use this hack and want to share it on the Facebook page or Instagram, here is a tag you can use. January is the challenge month for #sewtwistsandties. Speaking of twists, do you think this would make a fun camisole top to layer underneath? I am always up for a fun sewing challenge. Love to layer a tank under something sleeved like Seneca in the winter months.
Would love to see you try this hack on your Seneca!  Thanks for checking in.
Happy Sewing!
Joan